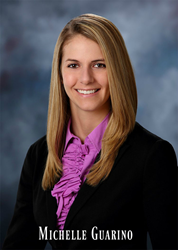 "We are thrilled that Michelle has joined our firm," said Nick Giacoumakis, founder and president of New England Investment & Retirement Group. "She has a unique understanding of the needs of our industry and provides superb service for our clients. We're all thankful to have her here."
North Andover, Massachusetts (PRWEB) September 19, 2017
New England Investment & Retirement Group (NEIRG) happily announces its newest team member, Michelle Guarino. Michelle brings with her a deep background in client service and a broad knowledge of investment and financial planning strategies that will be invaluable to the firm's client service team.
"I am excited to join NEIRG and help the firm continue to provide their clients with the best possible service," said Michelle.
As a Client Service Representative for New England Investment & Retirement Group, Michelle plays an essential role in each client relationship. She is responsible for ensuring a smooth transition for new clients while also helping existing clients with all account service requests, which include deposits and withdrawals, account inquiries, and tax reporting. Michelle also assists the NEIRG advisory team with client meeting preparation and follow-up.
Before joining NEIRG, Michelle held the position of Sales Associate at BNY Mellon Wealth Management. In that role, she managed the onboarding process, serving as the primary point of contact for new clients and ensuring successful account transfers.
"We are thrilled that Michelle has joined our firm," said Nick Giacoumakis, founder and president of New England Investment & Retirement Group. "She has a unique understanding of the needs of our industry and provides superb service for our clients. We're all thankful to have her here."
NEIRG is delighted to welcome Michelle and the remarkable talent she brings to the team.
About NEIRG
Established in 1995 by Nick Giacoumakis, New England Investment and Retirement Group, Inc. is a flourishing 14-member firm that offers investment management and financial planning services for individuals and families. The NEIRG team takes pride in providing unmatched, personalized service to its clients and has utilized its collective expertise to effectively guide clients in achieving and preserving financial independence. Based in North Andover, Massachusetts, NEIRG manages nearly $500 million in assets.