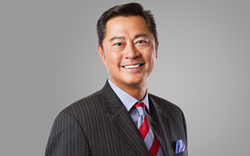 "Through my due diligence process," added Martinez, "I learned that TalentRISE is a really different kind of recruiting firm, and one that truly values collaboration and teamwork in developing the optimal talent solution for the client. My choice was clear."
Chicago, IL. (PRWEB) September 21, 2017
Executive search, recruitment outsourcing and consulting services firm TalentRISE today announced that Jose Martinez has joined the firm as Managing Director.
"Jose brings a special skill set, deep industry knowledge and unique perspective to this critical role," said Rick Gray, Chief Executive Officer of TalentRISE. "His early experience as a chief information officer combined with 20-plus years of large-scale strategy and business transformation consulting to CIOs, CTOs and the broader C-suite provide a compelling combination of competencies to lead and strengthen our IT/digital recruiting and related services."
"Through my due diligence process," added Martinez, "I learned that TalentRISE is a really different kind of recruiting firm, and one that truly values collaboration and teamwork in developing the optimal talent solution for the client. My choice was clear."
Previously, Martinez served as Vice President and Chicago Market Leader at North Highland, a global management consulting firm, where he was responsible for business development and growth of the region's business. Prior to that, he held numerous leadership roles for multinational professional services organizations and corporations including practice management, operations and business development.
As a Partner at CSC, a global technology firm, he established and managed a portfolio of cross-industry consulting clients. While at EDS, also a technology consulting and outsourcing company, he expanded the consulting presence in the Midwest. Earlier in his career, he held Chief Information Officer positions at various organizations in Chicago. His Fortune 1000 industry experience spans financial services, insurance, consumer retail, healthcare and real estate.
Martinez received his MBA from Northwestern University and a Bachelor of Arts degree from DePaul University. He serves on the Board of the Chicago Public Library Foundation and as Senior Advisor, Leadership Circle Board of the Executives Club of Chicago. Additionally, he is a member of both the Economic Club of Chicago and the City Club of Chicago.
About TalentRISE
TalentRISE provides consultative, highly tailored recruitment solutions to meet an organization's most pressing talent acquisition challenges. The firm's core service offerings include retained executive search with built-in 100-day assimilation and on-boarding program; a flexible, scalable recruitment model for all hiring needs beneath the executive level, from key, time-sensitive functional roles to longer-term, enterprise recruitment process outsourcing (FlexRPO); and talent acquisition consulting to bring industry best practices to a client's strategy and processes. TalentRISE takes a hands-on, partner-led approach, specializes in serving middle market industry innovators, and possesses particular depth in the professional services, banking and financial services, healthcare, technology and consumer/industrial manufacturing sectors.