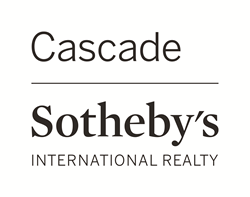 The Sotheby's brand offers the prestige, reputation and cache that we believe best represents our neighborhoods and homes.
Bend, Oregon (PRWEB) September 19, 2017
Cascade Sotheby's International Realty now holds the exclusive rights to sell all Franklin Brothers homes in developments including the popular Stone Creek and Mirada neighborhoods of Bend. The agreement is part of Cascade Sotheby's plan to grow its position and market share in the new homes category.
"The bottom line is to sell homes and Cascade Sotheby's is a demonstrated leader in the visionary marketing and innovative technology that supports the seller," says Gary Miller, partner at Lands Bend, LLC, which develops the property on which Franklin Brothers builds its homes. "The Sotheby's brand offers the prestige, reputation and cache that we believe best represents our neighborhoods and homes."
The brokerage welcomes the talented real estate duo of Darrin Kelleher, president/builder at Franklin Brothers and formerly with Coldwell Banker Morris Real Estate, now principal broker with Cascade Sotheby's; and Michelle Gregg, expert broker for new home sales and the exclusive listing agent for Franklin Brothers through Cascade Sotheby's.
Kelleher, who had acted as exclusive listing agent for his Franklin Brothers homes, now moves his real estate license to Cascade Sotheby's but will focus on homebuilding for the innovative developments. Gregg now signs on as the exclusive listing agent for all new homes at all Franklin Brothers' neighborhoods through her affiliation with Cascade Sotheby's.
"As I continue to grow my real estate business while focusing on homebuilding in these innovative new Bend neighborhoods, Cascade Sotheby's provides the tools, consistent marketing and creative branding I need for success—hands down the best broker support in the business," said Kelleher, marries decades of real estate experience with development, construction and sales. "I look forward to leveraging the expert new home broker talents of Michelle Gregg to unite the perfect buyers with these incredible new homes."
Gregg, who has excelled at new home real estate for companies like Hasson Realty, Pahlisch Homes and Renaissance Homes, is now poised to grow Cascade Sotheby's new home sales division in the burgeoning Bend market.
"I am thrilled to join Cascade Sotheby's and help grow the new home division of this prestigious brokerage—the opportunity for growth in that sector here is stellar," says Gregg. "I moved over to Cascade Sotheby's for their cutting edge and laser focus on marketing and broker services. To sign an exclusive agreement with a topnotch builder like Franklin Brothers demonstrates their position and respect in this market—throughout Oregon for that matter."
Cascade Sotheby's International Realty, which surpassed $1 billion in closed sales in fourth quarter 2016, launched in Central Oregon in 2007 and recently opened brokerages in Portland Metro markets and Oregon Coast building on these statistics:

Double the market share from its closest competitor in Central Oregon in total sales volume in the region for 2016
Grown from four offices in Central Oregon to 11 offices and 240 brokers throughout Oregon and SW Washington in just 12 months; signed 65 new brokers in the Portland/SW Washington markets in one year
20% growth in market share in Portland metro and SW Washington from Q1 to Q2, 2017
Tripled sales volume in Portland Metro market from 2015 to 2016
Average price point for CSIR agents is 33% higher than other agents in Portland and SW Washington
About Sotheby's International Realty Affiliates LLC
Founded in 1976 to provide independent brokerages with a powerful marketing and referral program for luxury listings, the Sotheby's International Realty network was designed to connect the finest independent real estate companies to the most prestigious clientele in the world. Sotheby's International Realty Affiliates LLC is a subsidiary of Realogy Holdings Corp. (NYSE: RLGY), a global leader in real estate franchising and provider of real estate brokerage, relocation and settlement services. In February 2004, Realogy entered into a long-term strategic alliance with Sotheby's, the operator of the auction house. The agreement provided for the licensing of the Sotheby's International Realty name and the development of a full franchise system. Affiliations in the system are granted only to brokerages and individuals meeting strict qualifications. Sotheby's International Realty Affiliates LLC supports its affiliates with a host of operational, marketing, recruiting, educational and business development resources. Franchise affiliates also benefit from an association with the venerable Sotheby's auction house, established in 1744.
About Cascade Sotheby's International Realty
Harnessing the worldwide recognition and prestige of the Sotheby's name, Cascade Sotheby's International Realty expertly represents the most distinctive properties at every price range. The firm's 11 strategic locations throughout Oregon and southern Washington form the most expansive luxury real estate network in the Pacific Northwest. Cascade Sotheby's International Realty brokers are masters of their craft, combining local expertise and global connections to artfully unite extraordinary places with extraordinary lives. The firm achieved a billion dollars in sales in the first 11 months of 2016, joining only 25 Sotheby's International Realty affiliates in the world with this distinction. Exceptional service, continual innovation, and unrivaled market knowledge continue to set Cascade Sotheby's International Realty apart as an industry leader. 
Contact: Claudia Johnson, Public Relations, 503-799-2220