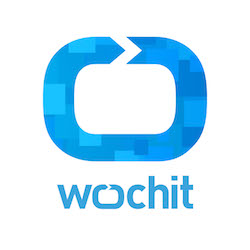 We are honored that Mediengruppe RTL, a forward-looking media company with an incredible track record of innovation in digital content, has selected Wochit as its video-production partner
New York (PRWEB) September 19, 2017
Mediengruppe RTL Deutschland today announced a partnership with Wochit, the leading cloud-based social video creation platform, as part of the media company's digital video-driven growth strategy.
Mediengruppe RTL chose Wochit's platform to enable rapid creation of optimized, short-form social and online video throughout the workflows of its many brands like RTL, RTL2, RTL Next and n-tv.
"We are honored that Mediengruppe RTL, a forward-looking media company with an incredible track record of innovation in digital content, has selected Wochit as its video-production partner," stated Christoph Pleitgen, Wochit SVP Sales & Business Development "We are proud to work with RTL to facilitate growth across their brands and help build their digital video newsrooms."
About Wochit
Wochit is a video creation platform that empowers newsrooms, media companies and brands to expand audience engagement through the power of social video. Worldwide media brands such as Time Inc., CBS, USA Today, Gannett, Condé Nast, The Week, ProSieben, Singapore Straits Times, and Der Spiegel use Wochit to produce short-form videos around trending topics at the scale and speed required in the video-first, mobile era. With rights-cleared assets from AP, AFP, Reuters, Getty, and others, cloud-based editing tools and native uploads, horizontal and vertical videos are quickly created and distributed across all social and digital platforms. Wochit is among the 2016-2017 EContent Top 100 companies in the digital content industry as well as the the winner of both the Gutenberg Prize for its disruptive technology in the field of journalism and Digiday's Best Video Technology Innovation for its significant impact on publishers' bottom line. The Company is backed by ProSieben, Singapore Press Holdings' SPH Media Fund, Carlo de Benedetti, Redpoint Ventures, Marker LLC, Greycroft Partners, Cedar Fund, and Press Association. Wochit is based in New York, with offices in London and Tel Aviv. Find out more at http://www.wochit.com.
About Mediengruppe RTL Deutschland
Mediengruppe RTL Deutschland is the leading German provider of video content. In free-TV RTL, VOX, n-tv, NITRO and RTLplus as well as our shareholdings in SUPER RTL and RTL II have made us into the most successful private television broadcaster, while in the Pay-TV segment RTL Crime, RTL Passion, RTL Living and GEO Television provide a complement to our channel offering. We have a presence on every kind of screen, from television to PCs/laptops and tablets, up to and including smartphones. Thanks to our video-on-demand platforms running under the brand name TV NOW our station content can also be accessed for time-shifted viewing. We also have a stake in the internet with such video platforms as WATCHBOX, or RTL Next. With our vast portfolio of channels and online offerings we address a broad spectrum of target groups – with one objective: to always strive to provide the best content available for each and every viewer. The shareholder of Mediengruppe RTL Deutschland situated in Cologne is RTL Group with its headquarters located in Luxembourg, a global leader across broadcast, content and digital, with interests in more than 80 TV channels and radio stations, content production throughout the world and rapidly growing digital video businesses. RTL Group is a division of the international media company Bertelsmann.