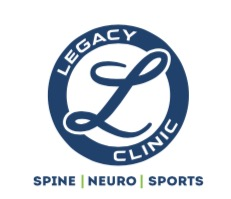 The Villages, FL (PRWEB) September 28, 2017
The doctors at Legacy Clinic of Chiropractic are chiropractic physicians, avid golfers and work and play in The Villages, Florida, which is the nation's largest retirement community and fastest growing area in the country.
One of the greatest joys of practicing is being able to treat and work with golfers of all skill levels, golfers who play with or without discomfort.
A poorly executed golf swing may not be a players fault or the fault of their teaching pro. It is perhaps, very possible, that someone cannot physically make a proper golf swing due to a biomechanical issue stemming from a sacroiliac (SI) joint dysfunction.
The most common golf related issue seen at Legacy Clinic is a right handed golfer suffering from right-sided SI joint problems.
The SI joint is extremely important in the golf swing as it is designed to transfer weight and force from the upper part of the body down through the hips to the lower part of the body. The joint itself is designed to move 4-6 mm in every direction. If this joint is not moving and working properly on the right side, then a right handed golfer will not be able to properly transition from their right side over to their left side, in order to make a full and complete swing.
Great chiropractors can usually sit on the driving range and diagnose what is wrong with someone's lower back and SI joints just from watching a player's mis-hits, and their pivot, or lack thereof through the golf ball.
Golfers who have some sort of lower back pain should identify and investigate further their lower back issues and its relation to their golf swing and performance. However, most players seen on the driving range are in fact not in any pain, yet their pelvis is completely out of misalignment, therefore anatomically, they cannot make an efficient golf swing.
The most common dysfunction seen is for a golfer to have the right side of his or her SI joint rock back and down from its ideal position and remain stuck there. When this occurs in the body, all of the muscles that attach into this area will become spastic, as they are also being pulled out of their proper position and alignment. In most cases this will cause tightness and pain in the area. Sometimes the pain will extend down into the gluteal muscles, and possibly even affect the sciatic nerve and shoot pain down the leg.
The most common mis-hits that will result from this type of pelvic imbalance will be a slice or a hook. If a player hangs back on his or her right side because they can't move back to their left side, they will either throw their arms at the ball from the top of the swing and slice it, which is called coming over the top, or they will try to "save" the shot and hit it with their hands and hook it because the lower body isn't moving, and that causes the hands to flip the club. If a player can't properly utilize their lower body to move weight to their left side to start the down swing, then they can't take advantage of their power chain in the correct sequence through to the completion of the golf swing.
Fixing this type of biomechanic dysfunction is what the doctors at Legacy Clinic of Chiropractic are able to accomplish in usually 2-4 visits, without the use of drugs or surgery. With proper analysis it can be determined where issues are arising from, and can usually be fixed with a combination of manual muscle therapies and chiropractic adjustments to restore normal motion back into the joint itself.
If a golfer is not able to get over to their left side during their swing, if they are continually struggling with their game, or if they are experiencing lower back pain, then it is time to get checked by a well trained chiropractor in order to get the body functioning at its optimal level, so that one can make a proper pivot and golf swing – PAIN FREE.
For more information please go to http://www.legacyclinic.org.