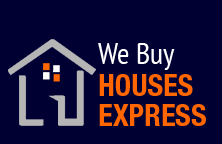 Arlington, VA (PRWEB) September 19, 2017
We Buy Houses Express offers homeowners in Maryland, Virginia and Washington, DC a competitive cash offer for their home "As Is" in as little as seven minutes over the phone. This levels the playing field for homeowners in any walk of life – all they need to take advantage of this great service is a home they no longer want in a state in which the company operates. Homes in need of repairs, outdated homes, homes with that dreaded "closed concept," pristine homes, new home, old homes, condemned homes – it does not matter to We Buy Houses Express. They buy them all.
This year the company celebrates its seventh anniversary, and is thriving thanks to a combination of dedicated staff, experienced management, investments in technology and a growing awareness of how their services provide solutions for homeowners and neighborhoods alike.
We Buy Houses Express grew slowly and steadily during its formative years, as the focus was on listening to the needs of the clients and constantly refining and perfecting processes. This hold back on rapid initial growth paid off, as the company's size and acquisitions have now grown exponentially over the past few years. In fact, We Buy Houses Express expects to double the amount of business it did last year.
Another driving factor in this explosive growth is the hiring of key talent – some of the best in the industry. The We Buy Houses Express team works very well together, and enjoys a working environment designed to foster personal development and camaraderie while working with some of the most advanced technological tools in the market for this industry.
We Buy Houses Express is pleased to offer homeowners a new, progressive, fast, easy and much-needed way to sell an unwanted home. The ability to sell quickly, and "As Is" has helped many deserving homeowners move on from being tethered to an unwanted home and quickly get on with their lives, with the benefit of cash to help them do so.
To learn more about how We Buy Houses Express is growing in Virginia, or to learn how to get a quick, hassle-free cash offer on house "As Is" in as little as seven minutes, please visit webuyhousesexpress.com/get-an-offer.
About We Buy Houses Express
We Buy Houses Express has completely changed the way homes are bought and sold. The emphasis is on the "express" part of the name. Thanks to this incredibly innovative company, home and property owners have the fastest possible means of liquidating their real estate assets into fast cash. Loved by home owners, landlords clearing out rental properties, military families and real estate investors alike, those who use We Buy Houses Express love the fact that they can get a competitive cash offer within seven minutes for homes they don't need to fix up in order to sell. How does this company do it? With an experienced team lead by an expert in the field who understands the home buying and selling process, and also understands the needs and wants of those looking to sell. Each client is treated with the respect, care and dignity they deserve – and each client gets cash fast for their asset.
Contact Details:
We Buy Houses Express
4601 N. Fairfax Dr, Suite 1200
Arlington, VA 22203
Phone: 1-877­724­4261
Source: We Buy Houses Express
###