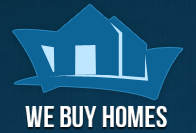 Washington, DC (PRWEB) September 19, 2017
We Buy Homes is now in its sixth year, and business is as robust as ever. The company gives homeowners with unwanted property a chance to sell it "As Is" for cash. Offers are provided in as little as seven minutes over the phone, and closing is in a matter of days. With We Buy Homes, that means no Realtors fees, no long waiting times in the market, and absolutely no renovations or repairs for homeowners.
This progressive business model has been a boon to all sorts of homeowners in Maryland, Virginia and Washington, DC. From the family that has to relocate quickly for a job, to the divorcing couple that no longer wants the family home, from the downsizing senior to the couple in debt looking to leverage their biggest asset – We Buy Homes has a solution that works for all of these situations, and more.
Thanks to providing Americans in Maryland, Virginia and Washington, DC with a real, viable option for selling home "As Is", We Buy Homes has realized rapid growth. The company is buying five times as many homes in its sixth year than it did in its first, showing a snowball effect of exponential growth.
More importantly, however, the growth is sustainable. Processes and technologies at the company's core mean it is more than able to handle this rapid influx of sales. Employee morale is high as everyone in the company sees the results of their hard work, and sees homeowners getting the cash they need without having to repair or renovate their homes. Productivity within the company is at an all-time peak.
Also sky high is the customer satisfaction rate. At a whopping 92 percent, customers are proving over and over that they love what We Buy Homes does for them, and they appreciate the fast and easy process.
Those living in Virginia, Maryland or the District of Columbia and wanting a quick home sale should visit webuyhomes-inc.com/get-an-offer/ to get a competitive cash offer, fast closing, and the ability to quickly move on with their busy lives with cash in hand.
About We Buy Homes
We Buy Homes is a cash-for-home company that purchases houses in any condition. If necessary, the company then renovates the home and prepares it for sale. The aim of We Buy Homes is to provide a fast and easy way for property owners to divest themselves of homes they no longer want or need, and to help those who do not want to engage in costly renovations or rely on the unstable housing market for a sale. We Buy Homes is proud to improve the real estate values in the communities in which it operates.
Contact Details:
We Buy Homes
1725 I St NW, Suite 300
Washington, DC 20006
Phone: 1-877-715-5508
Source: We Buy Homes
###