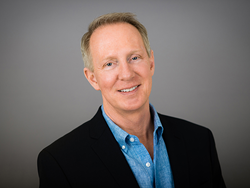 This is a story of how the biggest forces in global technology are intersecting with the security industry
BETHESDA, MD (PRWEB) September 21, 2017
Brivo, the global leader in cloud-based access control and mobile credentials, announced today that it will host an upcoming webinar, "Five Technological Forces Disrupting Security," on Wednesday, September 27, 2017 at 2pm ET.
The webinar explores how major technological forces, Cloud, Social, Mobile, Big Data and IoT are disrupting the security industry and what is coming in the foreseeable future. The webinar is based on the new security book by Steve Van Till, President and CEO of Brivo. The presentation will provide both practical guidance on how to use the new technologies to deliver better solutions to customers and provide a perspective on how the industry is changing as a whole.
"The webinar is geared towards a broad audience, with a slight bias toward security professionals in the end user community who want to understand how the technology changes are affecting their options and futures in security systems," said Steve Van Till. "This is a story of how the biggest forces in global technology are intersecting with the security industry," Steve stated.
This informative webinar will show practitioners how to align security strategies with these changes and will examine how the consumerization of security will change the vendor playing field. Finally, he will illustrate how security professionals can leverage these changes in their own careers.
For more information on the webinar or to register to attend, please visit https://www.brivo.com/5forceswebinar.
About Brivo
Brivo is a SaaS company offering physical access control, video surveillance, and mobile credentials for commercial buildings. Currently serving over ten million users, Brivo provides a scalable and centralized security management system to its customers. Brivo is unique in offering both access control and video management in a single cloud-based platform that is available via web browser or mobile applications for anywhere, anytime management and control. Headquartered in Bethesda, MD, Brivo was founded in 1999.
For more information about Brivo, please visit: https://www.brivo.com