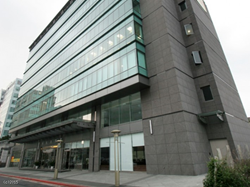 A strong interest in higher levels of automation and a desire to do more with existing systems has emerged in Taiwan
Aurora, Ohio (PRWEB) September 20, 2017
RoviSys, a leading independent provider of comprehensive process automation, systems integration, and building management solutions, announced today the opening of an office in Taipei, Taiwan. This new location allows RoviSys to better support existing customers in Taiwan and the Greater China region, while developing new relationships in the region. Located in the Neihu area of Taipei, the office allows for convenient access to rail and air transportation, which supports quick response time and localized support to customers.
"RoviSys has been supporting customers in Taiwan for more than 10 years, and has recently seen an increased demand for localized support both within Taiwan and Greater China. A presence in Taiwan allows us to provide improved support to existing customers, while expanding our footprint in the region. Maintaining the competitive rates and high quality standards that have driven our growth will continue," explained Bill Hurder, Managing Director Asia-Pacific. "The automation industry in Taiwan is a mature industry, however, a strong interest in higher levels of automation and a desire to do more with existing systems, has emerged. RoviSys is uniquely suited to support these efforts, leveraging our vendor independence and seeking out technologies that fit specific requirements for each plant and project."
The Taiwan office will be led by Wuxiang Shen, and will work closely with RoviSys Asia Headquarters in Singapore. Shen has experience within Taiwan, the Greater China Region, and throughout Asia. RoviSys is actively hiring searching for talented systems and software engineers for the Taipei office.