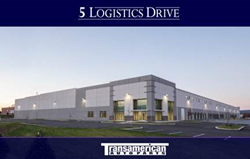 This is a great opportunity to grow with us and to be part of our new, exciting future
Compton, CA (PRWEB) September 19, 2017
Transamerican Auto Parts (TAP) is holding a two-day Job Far to staff their soon-to-be-open distribution center, retail and wholesale operations in Carlisle, Pennsylvania. This major expansion of the Nation's leader in the distribution and sales of off-road aftermarket and performance parts and accessories creates the need for qualified applicants from the local region to fill more than 70 positions. The variety of available positions in the distribution center include Wholesale Sales, Quality Control Representative, Export Coordinator, Facilities Maintenance Coordinator, Material Handler, Administrative Assistant and General Warehouse personnel. This addition to Transamerican's five national distribution centers will be the cornerstone for the expansion of the company's northeast wholesale and retail sales and distribution operations.
"We're excited to bring our newest and largest location to Carlisle," said Transamerican Auto Parts Director of Human Resources, Randy Krzesinski. "We're looking forward to meeting applicants at the Job Fair who are interested in a career with us. Transamerican Auto Parts is a dynamic, growing company and this is a tremendous opportunity to share who we are as a company with prospective applicants along with the many opportunities that are available within our multiple business units."
4 Wheel Parts retail customers will realize significant benefits as a result of this new distribution center such as reduced freight costs, more economic delivery and in many cases, next day pick-up of the majority of product categories in regional retail stores. The location is also projected to be a site for a future 4 Wheel Parts retail store location adjacent to the distribution center which will join the roster of over 83 North American locations.
The two-day Job Fair event will be held at the Comfort Suites in Downtown Carlisle this Wednesday and Thursday, September 20-21. Representatives from the TAP Talent Acquisition Team will be onsite from 10 a.m. until 2 p.m. and from 4 p.m. until 8 p.m. each day to meet with applicants.
"This is a great opportunity to grow with us and to be part of our new, exciting future," concluded Krzesinski.
Transamerican Auto Parts Job Fair
Location: Comfort Suites Downtown Carlisle
10 S Hanover St, Carlisle, PA 17013
Hours:
Wednesday, September 20 from 10 a.m. – 2 p.m. & 4 p.m. – 8 p.m.
Thursday, September 21 from 10 a.m. – 2 p.m. & 4 p.m. – 8 p.m.
About Transamerican Auto Parts: Transamerican Auto Parts is the world's leading manufacturer, wholesaler, and retailer of aftermarket parts and accessories for trucks, Jeeps, SUVs and four wheel drive vehicles. Transamerican operations are comprised of 83 4 Wheel Parts retail locations in North America, Transamerican Wholesale sales and distribution, Dealer Services International and the Transamerican Manufacturing Group which includes Smittybilt, Rubicon Express, G2 Axle & Gear, Pro Comp, LRG Wheels and Poison Spyder. We Sell It. We Own It. We Live It. For more information about Transamerican Auto Parts, Dealer Services International and Transamerican Manufacturing Group, please visit: transamericanautoparts.com.