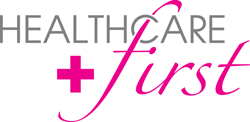 With NOE Link, hospices will be able to manage submissions more efficiently by staying in the system where all of their patient data is at their fingertips.
(PRWEB) September 27, 2017
HEALTHCAREfirst, the leading provider of Web-based home health and hospice software, billing and coding services, and advanced analytics, announces NOE Link, a new workflow within the firstHOSPICE EHR system that allows hospices to create NOE, NOC, and NOTR submissions for an individual patient or for a batch of patients and submit to CMS without ever leaving the software. It eliminates duplicate data entry and it reduces human error with automated validation rules that warn hospices of missing data, so action can be taken to avoid lost revenue due to problematic NOEs. Hospices are also able to retrieve responses from CMS, monitor the status of each submission and intervene where needed.
"With NOE Link, hospices will be able to manage submissions more efficiently by staying in the system where all of their patient data is at their fingertips," said Steve Sablan, CIO at HEALTHCAREfirst. "We have created a structured framework and a trusted process that hospice owners can feel confident about. Errors will be minimized and when they do occur, they will be brought to the agency's attention for quick resolution reducing the risk for lost revenue."
J. Kevin Porter, HEALTHCAREfirst CEO added, "We know that agencies are facing significant change in the future. As a leading provider of hospice solutions, our goal is to continue creating new efficiencies that keep them ahead of the curve."
Jacqueline Combs, Revenue Cycle Management Supervisor also commented, "The process of entering NOE, NOC, and NOTR data into the DDE system, taking screenshots to show proof of submission and staying on top of statuses and changes is a cumbersome task. With NOE Link we will now be able to drastically reduce the amount of time it takes to send data to CMS and almost completely eliminate hand keying data. The automation allows us to manage this process much more efficiently and effectively."
NOE Link is concluding its beta release and is expected to be released to all customers in the coming weeks. For more information about NOE Link or to see a demo of firstHOSPICE, providers may contact HEALTHCAREfirst at:
800-841-6095
connect(at)healthcarefirst.com
About HEALTHCAREfirst
HEALTHCAREfirst provides cloud based technologies and services to improve business and clinical operations for over four thousand home health and hospice providers across the United States. Based in Springfield, MO and one of the fastest growing providers of its kind, the company provides agency and clinical management software, outsourced revenue cycle management services (billing, coding and chart audits), CAHPS surveys, and advanced analytics, in any combination. HEALTHCAREfirst's breadth of solutions offers agencies a single source to improve patient care, create operational efficiencies, increase profitability and simplify CMS compliance. With HEALTHCAREfirst, agencies can focus on patients instead of paperwork. For more information call 800.841.6095 or visit the company's website at http://www.healthcarefirst.com.