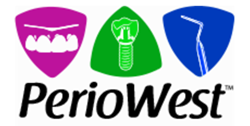 Eden Prairie, MN (PRWEB) September 20, 2017
Dr. Andres Sanchez recently accomplished a continuing education (CE) course for applying the latest in platelet rich fibrin (PRF) to procedures like gum grafting, bone grafting and the placement of dental implants. This CE course was presented by the American College of Bio-Compatible Health. PRF assists with wound healing and can help patients experience a better recovery after common periodontal procedures. As a trusted periodontist in Eden Prairie, MN, Dr. Sanchez is proud to utilize PRF in his practice for improved dental care and patient comfort.
Platelet rich fibrin is created from each patient's blood. It is then injected back into the patient's surgical site to reduce the risk of post-operative complications and to enhance the body's own regenerative abilities. Dr. Sanchez is a Diplomate of the American Board of Periodontology and a skilled periodontist in Eden Prairie, MN, who recently learned cutting-edge ways to apply this procedure during a course titled Advanced and Injectable Platelet Rich Fibrin (PRF) in Regenerative Dentistry: From Biological Concepts to Clinical Applications.
When injected into the site where oral surgery has taken place, PRF has been scientifically proven to assist with faster and more effective regeneration and healing of the hard and soft tissues in the mouth (bone and gums). Due to the speed with which healing can take place, patients are less likely to experience unpleasant post-operative complications, including (but not limited to) dry sockets, excessive bleeding or failed dental implants. PRF is especially helpful for patients who may have an impaired healing process due to smoking, diabetes and other chronic health conditions.
Patients who need dental implants to replace missing teeth or who would like to receive PRF to help them heal from other periodontal procedures are encouraged to see Dr. Sanchez. Appointments with the experienced periodontist in Eden Prairie, MN, can be arranged by calling PerioWest at 952-479-4705.
About the Doctor
PerioWest is a periodontal practice offering personalized dental care for patients in Eden Prairie, MN and the Twin Cities areas. Dr. Andres R. Sanchez received his Certificate & Master's Degree in Periodontics from the prestigious Mayo Clinic in Minnesota in 2004. He is a Board-Certified periodontist and a Diplomate of the American Board of Periodontology. In addition, Dr. Sanchez has been involved as a primary author in more than ten scientific papers published in major periodontal and implant dentistry journals. To learn more about Dr. Sanchez and the services he provides, please visit his website at http://www.periowestmn.com or call 952-479-4705.