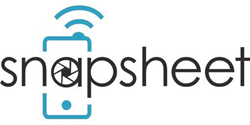 Chicago, IL (PRWEB) September 20, 2017
Snapsheet, the industry-leading provider of virtual claims technology for the personal and commercial insurance marketplace, was awarded the title of 'Industry Disrupter' at the Illinois Technology Association's (ITA) CityLIGHTS Awards ceremony. The 'Industry Disruptor' award is presented to the company that has developed or introduced an ingenious, non-traditional and innovative product or service that has significantly disrupted its industry.
"Snapsheet is a place where we pride ourselves on innovation, and we haven't just made major disruptions to the claims process; we're transforming the entire auto insurance industry." said Brad Weisberg, CEO and founder of Snapsheet. "This award is recognition of our success and progress toward our goal of making claims easier and more efficient for both carriers and customers."
The ITA CityLIGHTS Awards is the premier annual event in the region that celebrates and honors achievements from the local technology community. Winners are determined based on nominations from the community, a selection of finalists by a judging committee and voting by the public at large.
"Innovation never stops here at Snapsheet," said Snapsheet CTO Dan Colomb. "We're constantly striving to improve our solutions and the customer experience. Chicago is a hub for B2B technology, and we're honored to be recognized among the community for our achievements."
To learn more about Snapsheet, or careers at Snapsheet, please visit http://www.snapsheetapp.com/careers.
About Snapsheet
Snapsheet is the pioneering provider of virtual claims technology to personal and commercial auto insurance carriers. The Chicago-based company services major auto insurance carriers through Snapsheet's Virtual Insurance Claims Exchange platform, improving the estimation process for auto repairs from virtual photo submission to final repairs and payment. For more information, visit http://www.snapsheetapp.com/.
###