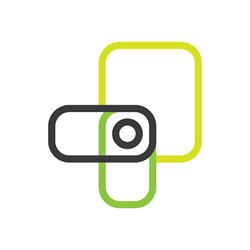 This an exciting and creative solution to the problem of exam security and mobile technology in online testing.
Scottsdale, Arizona (PRWEB) November 13, 2017
Proctorio announced today its partnership with GraphLock to provide online testing institutions with another layer of exam security. GrapLock is an affordable scientific graphing calculator app with secure device mode that helps students avoid high-cost and outdated calculators while protecting academic integrity. Powered by GraphLock, Proctorio's fully automated online proctoring system verifies student identities, secures exam content, and protects academic integrity during computer based exams using mobile technology safeguards.
Proctorio's partnership with GraphLock allows testing institutions to ensure a fair test environment for all students by preventing the use of mobile devices during online exams. Proctorio, known for its industry leading data security and privacy protections, is now offering forward-thinking online learning programs the opportunity to further secure test environments and defend the reputations of their online degrees and certificates.
Proctorio is premiering its mobile technology at OLC Accelerate 2017 in Orlando, November 15-17, 2017. Proctorio is a proud sponsor of OLC Accelerate, a conference devoted to driving quality online learning, advancing best practice guidance and accelerating innovation for academic leaders, educators, administrators, online learning professionals and organizations around the world. Live demonstrations of Proctorio's new mobile technology are available at the conference.
Founder and CEO of Proctorio, Mike Olsen, described the new partnership as "An exciting innovation in online proctoring that will help increase access to education and improve the quality of eLearning." He continued, "We are proud to share GraphLock's cutting-edge technology with our partner institutions and offer more ways to ensure the integrity of online education."
GraphLock's Founder and CEO, Mallory Dyer, explained GraphLock's partnership with Proctorio, "We teamed up with Proctorio because both GraphLock and Proctorio are committed to improving digital learning and offering greater equity in education. This an exciting and creative solution to the problem of exam security and mobile technology in online testing." Dyer went to say, "GraphLock offers instructors the ability to secure mobile devices in face-to-face test environments, and this partnership is a natural extension of our technology into the digital classroom."
About GraphLock: Graphlock is a unique and affordable security application to help protect academic integrity and reduce digital distractions in the classroom. With a built-in, advanced scientific calculator, instructors can customize features available to their classes, and students can have access to the STEM tool they need anytime, anywhere. GraphLock envisions a classroom where students are using the powerful technology they already possess, in ways that enhance their learning and education, all while upholding academic integrity.
About Proctorio: Proctorio is a fully automated, remote proctoring service that provides a scalable, cost-effective solution to securing exam content while validating student identities and activity during online exams. Proctorio's customizable exam settings allow instructors to set-up unscheduled, on-demand exam proctoring specific to their own assessment needs. Proctorio ensures fairness for students by increasing accountability, deterring cheating, and promoting a culture of academic integrity while improving learning outcomes.
Click here to learn more about Prcotorio's automated proctoring solution.
Source: Proctorio
Related links: