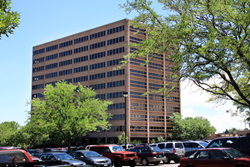 The WiFi Solutions Group now Headquarted in the Denver Tech Center
Denver, Colorado (PRWEB) September 21, 2017
Joseph Nicholas, Senior Partner, at the WiFi Solutions Group announces that the Management Team has elected to move to the Denver Tech Center, Denver, Colorado. This comes as the Company plans to expand Nationwide with offices in 10 Cities.
Denver Technological Center, better known as The Denver Tech Center or DTC, is a business and economic trading center located in Colorado in the southeastern portion of the Denver Metropolitan Area, within portions of the cities of Denver and Greenwood Village. It is home to several major businesses and corporations. The DTC roughly corresponds to the area surrounding the I-25 corridor between I-225 and SH 88 (Arapahoe Road).
The Denver Tech Center was designed by Architect/Planner Carl A. Worthington. In the early 1970s, investors asked Worthington to complete a conceptual Master Plan along a new fiber optic line south of downtown Denver. The Master Plan started with forty acres, with potential for an additional 800 acres. The plan has since grown to 850 acres, and over 25 million square feet of buildings have been completed. The area's progress was a major reason for Denver Regional Council of Governments' T-REX expansion into the Denver Tech Center, which built new light rail lines connecting the Denver Tech Center to downtown Denver.
The WiFi Solutions Group offers the following Services:
1. WiFi Network Design, Deployment and Management.
2. WiFi Service, Repair & Management for legacy Networks and/or previously deployed Networks.
3. WiFi, Internet & Telecom Consulting Services.
4. Wireless Security.
The WiFi Solutions Group selected Denver, Colorado due to its desirable geographic location and workforce availability.
All inquiries please call 1-855-723-9434.