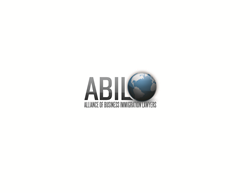 Washington, DC (PRWEB) September 21, 2017
The Trump Administration has decided to terminate the Deferred Action For Childhood Arrivals (DACA) program, placing in jeopardy the immigration status of nearly 800,000 children brought to the United States by their undocumented parents.
DACA was created in 2012 by the Obama administration to allow young people to apply for two year renewable work permits and a deferral of deportation if they were less than 31 years old at the time of DACA's effective date, were brought to the U.S. prior to age 16 and resided continuously in the U.S. since 2007. Applicants are required to also prove good moral character and pass criminal background checks.
Former President Barack Obama called the decision "cruel," writing:
They were brought to this country by their parents, sometimes even as infants. They may not know a country besides ours. They may not even know a language besides English. They often have no idea they're undocumented until they apply for a job, or college, or a driver's license... Whatever concerns or complaints Americans may have about immigration in general, we shouldn't threaten the future of this group of young people who are here through no fault of their own, who pose no threat, who are not taking away anything from the rest of us... Kicking them out won't lower the unemployment rate, or lighten anyone's taxes, or raise anybody's wages.
Unless they were accepted by September 5, 2017, all new DACA requests will be rejected, pursuant to a memorandum issued to United States Citizenship and Immigration Services (USCIS) by acting Secretary of the Department of Homeland Security, Elaine Duke. Duke's memorandum also directs USCIS to no longer approve advance parole requests and to reject renewal requests unless they are submitted by October 5, 2017.
The Trump Administration claimed that the DACA program amounted to executive branch overreach. President Trump suggested that Congressional action is required to codify the policy into law if it is to continue. However, he also indicated that he would "revisit" the rescission in six months should Congress not act.
The Alliance of Business Immigration Lawyers (ABIL) concurs with former President Obama, noting that DACA has helped thousands of families who live, study and work in the United States. Further, ABIL agrees with the Center for American Progress, which estimated the loss of DACA workers would reduce U.S. gross domestic product by $433 billion over the next 10 years. Further, the CATO Institute estimated that eliminating DACA would cost the American economy approximately $280 billion.
Recently, after a meeting with Democratic Senators Nancy Pelosi and Charles Schumer, President Trump indicated that he could be open to negotiation with regard to his Administration's actions on DACA. ABIL appreciates the President's expressed concern for those affected by DACA and encourages him to give effect to those concerns by moving as quickly as possible - together with Congress - to allow DACA recipients to continue to remain in the United States and contribute to our communities.