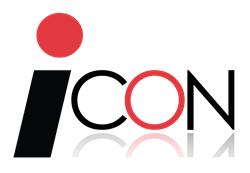 iCON™ is not just a high quality manufacturing facility, but a targeted solution for getting products to patients in markets globally.
Blue Bell, PA and College Station, TX (PRWEB) September 20, 2017
IPS-Integrated Project Services, LLC (IPS), a leading global provider of engineering, architecture, project controls, construction management, commissioning and qualification services, and G-CON Manufacturing, Inc. the leading provider of prefabricated cleanrooms, today announced the unveiling of the iCON™ brand which represents the collective facility design and build capabilities of the two companies. The collaboration provides for the most flexible and rapidly deployable facility platform, meeting the modular and mobile demands of the industry. The broad range of technical capabilities along with prefabricated cleanroom PODs provides a true turnkey solution to biopharmaceutical manufacturers and CMO companies with needs for production agility and capacity flexing. The companies partner to provide: "Optionalization" of a standard design; speed to market and the ability to delay capital outlays; regionalization of 40% or more of the facility cost; high quality materials of construction; process flexibility; and sophisticated business case support through the IPS Inceptioneering process. Additional services like 3D walk-throughs and process modeling are utilized to improve the overall design and implementation experience, far beyond any competitors, to deliver a level of certainty that inspires investment.
"In our industry we are seeing a paradigm shift away from capital intensive facilities to rapidly deployable and process intensified infrastructures," said Maik Jornitz, CEO of G-CON. "The joint creation of the iCON™ turnkey facility meets the ever rising demand for speed, flexibility and cost efficiencies in facility and process designs. Working together with IPS not only highlights the joint vision of our two teams, but also merges in-depth experience and capabilities, which will be of major benefit for a wide array of manufacturing needs. Our coming together to create the iCON™ brand will transform the industry."
"There is an overwhelming desire and need for flexibility in the biotechnology industry; we hear it every day," said Tom Piombino, Biotechnology Process Architect & Sr. Director at IPS. "It is clear that the design philosophies, the science and the classic biomanufacturing processes are flexing in preparation for new and/or modified therapeutic platforms. iCON™ is not just a high quality manufacturing facility, but a targeted solution for getting products to patients in markets globally. iCON™ delivers rapid capacity scaling in a multi-platform, multi-product environment and seeks to reduce the long term delay and capital investment associated with change."
The hallmarks of the iCON™ solution will be Pre-Fabricated Process Modules (PODs®), Structural Platform based on Cost Effective Pre-Engineered Building Delivery, Collaboration with Key Bioprocess and Single Use Vendors, and Turnkey Facility capable of Fast Track Design, Fabrication and Deployment to much of the world.
About IPS
IPS is a global leader in developing innovative facility and bioprocess solutions to the biopharmaceutical industry. Headquartered in Blue Bell, PA-USA, IPS is one of the largest multi-national companies focused on life sciences, with over 1,000 EPCM/CQV professionals and with offices in the US, Canada, Brazil, United Kingdom, Ireland, Switzerland, Singapore, China and India. Please visit our website at http://www.ipsdb.com.
About G-CON
G-CON Manufacturing designs, builds and installs prefabricated, autonomous cleanroom PODs®. G-CON's cleanroom POD® portfolio encompasses a variety of different dimensions and purposes, from laboratory environments to personalized medicine and production process platforms. The POD® cleanroom units surpass traditional cleanroom structures by virtue of their scalability, mobility and the possibility of repurposing the PODs® once the production process reaches its lifecycle end. For more information, please visit the G-CON's website at http://www.gconbio.com.