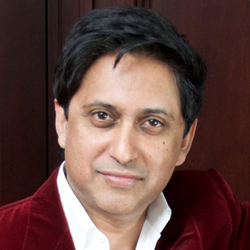 (PRWEB) September 20, 2017
Relationship challenges are not a new phenomenon, yet they continue to puzzle and confuse us. Acclaimed author, Srini Pillay, M.D., notes that people often make agreements to be related and proceed to compete for the status of "victim."
"Each person feels like he or she is at the mercy of the other. However, subconsciously, each person actually relies on feeling victimized and misunderstood in order to feel connected to the other," he states. "At first glance this sounds unproductive and nonsensical. Why would we be predisposed finding a relationship in which we could be mistreated in this way?"
One leading theory, according to Srini, is that humans have a hard time owning their respective aggressions, so they find others to express them and depend on said others for this.
He adds, "When you cannot comfortably live with your aggression, you position yourself in relationships where the other person can demean, degrade, ignore, misunderstand or hurt you, and thereby justify the anger that you feel."
There are three basic assertions Srini suggests you'll want to question. The first is that love can only be experienced through suffering. The second is that we need to hold onto self-sabotage as a way of controlling our earlier sadistic objects by staying related to them. The third is that we need to repair earlier disappointments by "giving in" to the power of those who are hurting us.
"The new frames would be that love can be nourishing and fulfilling, that we can give up the control of sadistic loved ones and that we can give in to those who love us rather than those who hurt us," Srini concludes.
Dr. Srini Pillay is Assistant Professor of Psychiatry (Part-Time) at Harvard Medical School. He is known for combining "head and heart" (figuratively and literally) in an approach to personal development and goal mastery.
He has been an expert guest for CNN, Fox, NPR, The New York Times, Washington Post, Huffington Post, Harvard Business School, Cosmopolitan, Elle, Forbes, Fortune, Business Insider and many other news outlets in a variety of media and is known as a highly entertaining guest.
Dr. Srini Pillay shares more nifty ways to harness your brain's special capacities when in "downtime" mode in his new book, Tinker, Dabble, Doodle, Try: Unlock the Power of the Unfocused Mind (Balantine Books 2017).