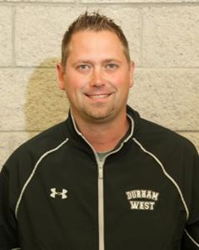 Training hockey players is my passion. I truly believe in our "High Performance Training Program". I love seeing my students reach their goals and I look forward to working with you one day in the future. Train hard and make 2017-18 the best season of your career to date. Come in 1st!
Oshawa (PRWEB) September 28, 2017
MAJOR HOCKEY NEWS AT THE BARN!
The Barn is extremely excited to announce our newest partnership with Jeremy Murphy and Jay Harrison of High Tempo Hockey! Jeremy is the new Director of Hockey Development at The Barn EPC. By partnering with The Barn, Jeremy and Jay will be able to take HTH's development to the next level with a dedicated Elite Performance Centre.
The Barn is a 46000 square feet facility complete with full sized rink, a goalie pad, indoor turf and a 7200 square foot strength and conditioning centre. The Barn is not just a facility, it comes with a fantastic team of professionals including Carson Bird Director of Goalie Development, Frankie Littlejohn Head Hockey Instructor, Felice Turano Head Hockey Instructor, Brad Chalmers Director of Strength and Conditioning to name but a few.
For the last 10 years Jeremy Murphy has owned and been the Head Development instructor at High Tempo Hockey. Jeremy is a Hockey Canada certified power skating instructor and skills coach that has been training hockey players in Ontario for over 20 years. He has worked with players of all ages and skill levels both male and female. From minor hockey players to Jr A and University players, right up to Professional players - Jeremy has trained them all.
We are also thrilled to add former NHL defenseman, Jay Harrison, to The Barn Development Staff. Jay will run our new Defense specific training. Jay's experiences at the highest levels will offer students a unique opportunity to train and learn elite tactics and skills needed to push their game to the next level.
Since 2008, High Tempo Hockey has trained over 5000 players in Ontario through individual, team and organizational player development. High Tempo Hockey uses the latest technology to create modernized custom drills and exercises to help players achieve their on ice goals. During the 2015-16 season, High Tempo Hockey ran development for over 60 minor hockey teams in Ontario.
The Barn, with the addition of High Tempo hockey is the premier location for players looking to take their game to the next level. We help players build their bridges to success by determining where they are, where they want to be and, most importantly, how to get them there. To kick off this partnership The Barn is offering a special one time promotion for the month of September so visit The Barn today. http://www.TheBarnEPC.com