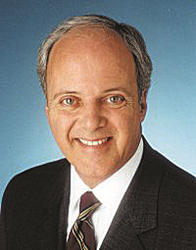 August statistics are not reflective of true Miami-Dade housing data as Realtors were preparing their families and homes for a Category 4 storm during the normal housing reporting dates
Miami, FL (PRWEB) September 20, 2017
Note: While it brought minimal damage to Miami, Hurricane Irma preparations, cleanup and extended power outages have prevented timely reporting of August sales statistics in Miami-Dade County
Miami mid-market home sales rose last month as Hurricane Irma preparations, cleanup and extended power outages have prevented timely reporting of August sales statistics, according to a new report by the MIAMI Association of REALTORS® (MIAMI) and the Multiple Listing Service (MLS) system.
Realtors report the previous month's housing statistics in the first 15 days of each month. Hurricane Irma made landfall as a Category 4 storm in the lower Florida Keys on Sept. 10. South Florida began preparing for the storm, which brought tropical-storm force winds and limited damage to Miami, as early as Sept. 3. Most power and Internet wasn't fully restored in Miami until Sept. 19, with some areas still without power.
"August statistics are not reflective of true Miami-Dade housing data as Realtors were preparing their families and homes for a Category 4 storm during the normal housing reporting dates," said Christopher Zoller, the 2017 MIAMI chairman of the board and a Coral Gables Realtor. "Miami-Dade September housing statistics will also be impacted as some area closings will be delayed due to power outages and minor damage from the storm is repaired. Nevertheless, August data shows a continued rise in mid-market home sales."
Miami existing single-family home sales had increased year-over-year in four of the last five months preceding August 2017. Miami existing condo sales increased year-over-year in two of the last three months before August. Luxury sales for both single-family and condos were also on the rise — with $1-million-plus single-family sales jumping for five consecutive months, from February to July 2017.
Mid-Market Sales Increase for All Properties
Miami existing single-family mid-market home sales, or transactions for properties listed between $300,000 and $600,000, increased 9.5 percent in August 2017, from 462 to 506 sales. Mid-market home sales are the largest segment of all single-family home sales (47.3 percent).
Miami existing condominium mid-market sales also increased. Miami mid-market condo sales from $200,000 to $600,000 increased 9.8 percent from 509 to 559. Mid-market transactions are the largest segment of existing condominium sales (51.5 percent).
Nearly Six Years of Price Appreciation in Miami
Miami-Dade County single-family home prices jumped 12.5 percent in August 2017, increasing from $300,000 to $337,500. Miami single-family home prices have now risen for 69 consecutive months, a streak spanning nearly six years. Existing condo prices rose from $215,000 to $225,000 in August. Condo prices have increased in 72 of the last 75 months.
Miami real estate remains a major bargain. A 120-square meter condominium in Miami-Fort Lauderdale-Miami Beach cost $170,000 in 2016 Q3, according to the National Association of REALTORS® (NAR). The average cost of a 120-square meter apartment in 2016 in the prime inner city areas of London ($4.1 million), Hong Kong ($3.1 million), and New York ($2.2 million) were at least ten times higher, according to Global Property Guide.
According to Freddie Mac, the average commitment rate for a 30-year, conventional, fixed-rate mortgage fell to 3.88 percent in August from 3.97 percent in July and is the lowest since November 2016 (3.77 percent). The average commitment rate for all of 2016 was 3.65 percent.
Total Home Sales In Line with Historical Averages
Total existing Miami-Dade County residential sales — which posted a record year in 2013 and near record years in 2014 and 2015 — decreased 9.7 percent year-over-year from 2,389 to 2,158. Hurricane Irma preparations and subsequent South Florida power outages prevented proper reporting of August sales statistics in Miami-Dade County.
Sales for Miami single-family homes decreased 13.4 percent year-over-year, from 1,239 to 1,073. Sales for existing Miami condos, which are competing with a robust new construction market, decreased 5.7 percent year-over-year, from 1,150 to 1,085.
Lack of access to mortgage loans continues to inhibit further growth of the existing condominium market. Of the 9,307 condominium buildings in Miami-Dade and Broward counties, only 12 are approved for Federal Housing Administration loans, down from 29 last year, according to Florida Department of Business and Professional Regulation and FHA.
Total sales volume for all properties accounted for $859.7 million last month. These sales do not include Miami's multi-billion dollar new construction condo market.
Miami Distressed Sales Continue to Drop
Only 10.7 percent of all closed residential sales in Miami were distressed last month, including REO (bank-owned properties) and short sales, compared to 16 percent in August 2016. Total Miami distressed sales declined 39.7 percent year-over-year, from 383 to 231 last month. In 2009, distressed sales comprised 70 percent of Miami sales.
Short sales and REOs accounted for 2.4 and 8.3 percent, respectively, of total Miami sales in July 2017. Short sale transactions dropped 26.8 percent year-over-year while REOs fell 42.6 percent.
Nationally, distressed sales accounted for 4 percent of sales in August, down from 5 percent a year ago.
Miami Real Estate Selling Faster and Close to List Price
The median number of days between listing and contract dates for Miami single-family home sales was 45 days, a 4.7 percent increase from 43 days last year. The median number of days between the listing date and closing date for single-family properties was 96 days, a 5 percent drop from 101 days.
The median time to contract for condos decreased 8.3 percent to 66 days. The median number of days between listing date and closing date dropped 15.1 percent to 107 days.
The median percent of original list price received for single-family homes was 95.5 percent. The median percent of original list price received for existing condominiums was 94 percent.
National and State Statistics
Nationally, total existing-home sales decreased 1.7 percent to a seasonally adjusted annual rate of 5.35 million in August from 5.44 million in July. Last month's sales pace is 0.2 percent above last August, and is the lowest since then.
Statewide closed sales of existing single-family homes totaled 25,235 last month, up 0.9 percent compared to August 2016, according to Florida Realtors. Statewide closed condo sales totaled 9,716 last month, up 2.6 percent compared to August 2016.
The national median existing-home price for all housing types in August was $253,500, up 5.6 percent from August 2016 ($240,000). August's price increase marks the 66th straight month of year-over-year gains.
The statewide median sales price for single-family existing homes last month was $240,000, up 6.7 percent from the previous year, according to Florida Realtors. The statewide median price for townhouse-condo properties was $170,000, up 6.3 percent over the year-ago figure. August marked the 69th consecutive month that statewide median prices for both sectors rose year-over-year.
Miami's Cash Buyers Represent almost Double the National Figure
Miami cash transactions comprised 37.5 percent of August total closed sales, compared to 40.7 percent last year. Miami cash transactions are almost double the national figure (20 percent).
Miami's high percentage of cash sales reflects South Florida's ability to attract a diverse number of international home buyers, who tend to purchase properties in all cash. Miami has a higher percent of cash sales for condos due to lack of financing approvals for buildings.
Condominiums comprise a large portion of Miami's cash purchases as 51.4 percent of condo closings were made in cash in August compared to 23.4 percent of single-family home sales.
Seller's Market for Single-Family Homes, Supply Declines in August
Inventory of single-family homes decreased 1.2 percent in August from 6,346 active listings last year to 6,268 last month. Condominium inventory increased 7.0 percent to 15,030 from 14,053 listings during the same period in 2016.
Monthly supply of inventory for single-family homes stayed the same at 5.7 months, which indicates a seller's market. Existing condominiums have a 13.6-month supply, which indicates a buyer's market. A balanced market between buyers and sellers offers between six and nine months supply of inventory.
Total active listings at the end of August increased 4.4 percent year-over-year, from 20,399 to 21,298. Active listings remain about 60 percent below 2008 levels when sales bottomed. New listings of Miami single-family homes increased 5.2 percent, from 1,784 to 1,876. New listings of condominiums increased 4.5 percent, from 2,268 to 2,371.
Nationally, total housing inventory at the end of August declined 2.1 percent to 1.88 million existing homes available for sale, and is now 6.5 percent lower than a year ago (2.01 million) and has fallen year-over-year for 27 consecutive months. Unsold inventory is at a 4.2-month supply at the current sales pace, which is down from 4.5 months a year ago
To access August 2017 Miami-Dade Statistical Reports, visit http://www.SFMarketIntel.com
Note: Statistics in this news release may vary depending on reporting dates. MIAMI reports exact statistics directly from its MLS system.
About the MIAMI Association of REALTORS®
The MIAMI Association of REALTORS® was chartered by the National Association of Realtors in 1920 and is celebrating 97 years of service to Realtors, the buying and selling public, and the communities in South Florida. Comprised of six organizations, the Residential Association, the Realtors Commercial Alliance, the Broward Council, the Jupiter Tequesta Hobe Sound (JTHS-MIAMI) Council, the Young Professionals Network (YPN) Council and the award-winning International Council, it represents more than 45,000 real estate professionals in all aspects of real estate sales, marketing, and brokerage. It is the largest local Realtor association in the U.S., and has official partnerships with 164 international organizations worldwide. MIAMI's official website is http://www.MiamiRealtors.com
###