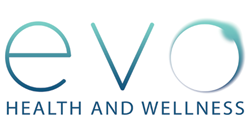 You wouldn't want to walk into a therapist's office where before you even open your mouth, they tell you what your problem is and also what the solution is. But that is what happens in many treatment programs across the country today
Los Angeles, California (PRWEB) September 25, 2017
Evo Health and Wellness has officially opened its doors in Venice, California, offering a radically different approach to addiction treatment. As an outpatient addiction treatment program, it is currently the only facility in Los Angeles that provides moderation as an option for treatment. With the belief that clients don't have to stop to start, clients set goals that include abstinence or moderation.
"You wouldn't want to walk into a therapist's office where before you even open your mouth, they tell you what your problem is and also what the solution is. But that is what happens in many treatment programs across the country today," Says Koorosh Rassekh, MMFT, Founder of Evo.
Though the movement toward moderation has gained traction over the past few decades, abstinence is currently the dominant solution by far. Despite research that shows low success rates for traditional treatment methods, including a goal of abstinence, the vast majority of treatment programs continue to rely on traditional treatment methods. While these methods work for many people, they do not work for everyone.
Rassekh has worked in the mental health field for over a decade. He has worked in various counseling and outpatient centers in Los Angeles with a focus on substance use. At the Matrix Institute on Addictions, he specialized in working with young adults around drugs, alcohol, and addiction issues. He led a federal grant-driven program with teenagers and surprisingly found that shifting focus away from substances and onto each individual's needs and desires led to reduced substance use. As Director of Mindfulness at Alternatives Behavioral Health, he helped develop a program to support clients to successfully adopt their desired lifestyle, whether abstinence or moderation.
According to Rassekh, "We believe that key to overcoming addiction is to focus on the client rather than the substance. Rather than ask clients, 'What can we do to make you stop using?' we ask, 'What changes would you like to see in your life?' Our goal is to help our patients achieve lasting health and wellness; we do that by working with their needs as a whole, complex person."
Evo is an alternative to traditional addiction treatment programs that uniquely integrates case management, psychotherapy, psychiatry, and somatic therapy.
"We do not encourage moderation any more than abstinence," says Rassekh. "What sets us apart is our openness to clients choosing the program that's right for them. We encourage patients to decide what works best for their individual needs."
Evo provides an intensive outpatient treatment program designed to offer same levels of treatment delivered in residential or hospital setting. The program takes place six days a week in the evenings and on weekends, allowing clients to participate in the program without disrupting their family or work lives. This integration allows clients to tackle addiction within the real context of their everyday lives.
Evo specializes in working with clients struggling with problematic substance use, focusing on drugs and alcohol. However, their staff knows that addiction exists in many other forms as well, and also work with clients with a wide range of behavioral addictions, including gambling, gaming, and eating disorders.
KOOROSH RASSEKH, MMFT
Koorosh Rassekh brings over 10 years of experience in therapy, with a focus in both addiction treatment and mindfulness. In his work, he has served a wide range of individuals, couples, and families, helping them identify their goals, address underlying trauma, and open up new possibilities for change. Core to his approach is the value that clients already possess the inherent ability to respond effectively to the difficulties they face.
Rassekh holds a Masters in Marriage and Family Therapy from the University of Southern California (USC) and a Bachelor of Science in Public Policy and Management from USC. He has completed extensive advanced training in multiple therapeutic approaches, including: Assertive Community Reinforcement Approach (ACRA), Community Reinforcement Approach (CRA), Community Reinforcement and Family Training (CRAFT), Cognitive Behavioral Therapy (CBT), Dialectical Behavior Therapy (DBT), Mindfulness Based Relapse Prevention (MBRP), Mindfulness Based Stress Reduction (MBSR), Motivational Interviewing (MI), and numerous meditation and mindfulness techniques.