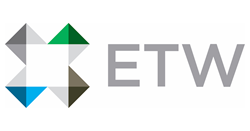 We are always looking to provide our clients with a seamless user experience...
CHANDLER, Ariz. (PRWEB) September 21, 2017
The Execute to Win platform has released a number of new features this quarter, with more to come throughout the balance of the year.
New & Upgraded Features:

KPI Auto Status: Fully customizable numeric thresholds to define each status ("At risk", "Falling behind", "On track"). If the feature is turned on, your KPI will automatically change status based on the set thresholds, and data input.
Tone Analyzer: The tone analysis feature can be used as a unique coaching tool when writing "Notes" in ETW. The tone analysis will show you how the message may be perceived by those reading it. A powerful tool to help managers and employees learn how to effectively communicate the intended tone with their teams resulting in more effective employee development, collaboration and innovation.
KPI Roll-up & Hierarchy: Allows the data from sub-plan KPIs to be aggregated into KPIs in the parent plan. (e.g. North Sales (SP) + South Sales (SP) = Total Sales(PP))
Reporting Updates: An all new Evaluation Report that will allow you to view the evaluation scores and attributes of all users.
HR Themed Permissions: A new people management permission that allows you to control who a user can see based on attributes. This will allow the user to see information about the person that is outside of their hierarchy.
"We are always looking to provide our clients with a seamless user experience and more detailed insights to apply in their management and employee development," ETW President Ali Parnian explains. "With each new iteration, our features are designed and improved upon to help our clients win every time."
About ETW
ETW provides a platform to track, evaluate and measure employee performance against the major objectives of the organization. Easily execute and translate long-term strategy into clear, actionable goals. With ETW you can effectively communicate the company's roadmap to success and engage everyone throughout the organization with that roadmap. ETW is your platform for turning strategy and culture into tangible results. Learn more at http://www.etw.com.