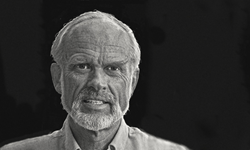 Preston Smith has contributed significantly to the field of new product development.
Chicago, IL (PRWEB) September 24, 2017
Preston Smith, PhD of Portland, Oregon was appointed as a Senior Advisor to Strategy 2 Market. He is also a contributor to the Exploratory PD™ book authored by Mary Drotar and Kathy Morrissey, both partners and co-founders of Strategy 2 Market.
Previously, Preston founded and headed New Product Dynamics, a consultancy that helped companies in over 30 countries and in industries ranging from footwear to supercomputers to improve time-to-market.
He authored three leading books in the product development field: Developing Products in Half the Time (the classic in cycle-time reduction), Proactive Risk Management (winner of PMI's prestigious Cleland Award), and Flexible Product Development (pioneered in applying agile methods to non-software products).
Preston holds a PhD in engineering from Stanford University. Preston Smith's Corner on the Strategy 2 Market site provides a treasure trove of valuable product development information.