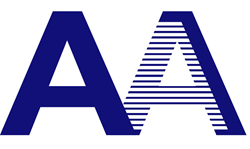 Obsession With Perfection
Washington DC (PRWEB) September 23, 2017
AA Rental is the leading provider of audio visual equipment rentals and services in the Washington, DC area, offering same-day service in many cases. The company has provided reliable, affordable audio visual services for thousands of customers, including individuals through to the largest of businesses.
The goal of the services offered by AA Rental is to provide reliable and cost-effective audio visual solutions for individuals and companies that otherwise don't have access to such equipment. Rather than purchasing such innovative equipment for temporary reasons, customers can access the AV equipment offered by AA Rental for a brief period as determined by the customer to serve a specific purpose.
"We are very pleased to be offering our affordable and reliable audio visual equipment rental services to those who require innovative equipment to put on their presentations, meetings, and all other types of events that require technological equipment," said Tanveer Saeed, owner and operator of AA Rental. "Our company is growing thanks to the increasing demand for the type of service we offer. Individuals and companies that do not want or need to spend the money to outright purchase such expensive equipment no longer have to. Instead, they can simply rent one of our AV equipment pieces for as long as they need to, paying only for the time rented. All our equipment is maintained on a regular basis and carefully scrutinized prior to being rented out. We are always on top of the latest and most innovative technology, so our customers can rest assured knowing that they are only getting the latest models available. We look forward to continuing to offer this highly valued service."
Customers can place their order by phone or online, then the requested audio visual equipment will be shipped out and delivered via courier to the address provided. One of the company's trusted technicians can also help clients navigate the order process.
A Rental provides audio visual equipment rentals and services for several meetings and events, including:

Training sessions
Business presentations
Press conferences
Conventions
Conferences
Exhibits
Courtroom demonstrations
Outdoor events
Private parties
AA Rental offers a wide range of audio visual equipment and services, including:
Plasma TVs
Flat panel displays
Digital video cameras
Laptop computers
Microphones, speakers, and other sound equipment
Conference phones
Podiums
Technician set-up and support
Further information can be found at http://www.aarental.com.