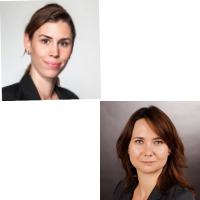 Yorba Linda, Ca (PRWEB) September 26, 2017
Pipetting is an every-day task in a cell culture lab, done so often that it's rarely actively thought of while performing the task. This educational webinar gives an insight into how pipetting techniques can improve reproducibility of experiments and decrease the risk of contamination when working with eukaryotic cells. Industry experts will discuss the potential lying in pipetting techniques to increase the quality of results.
Participants will learn the proper handling of pipetting tools and how this can help to reduce the risk of contamination. They will gain a better understanding of how to differentiate pipetting tools, according to applications in cell culture, and how to set up of the working space in the biological safety cabinet to maintain a sterile environment.
Two members of the Eppendorf team will present during this webinar; Dr. Hanae A. Henke, an application specialist on liquid handling, and Dr. Jessica Wagener, an application specialist cell handling.
Henke earned both her Bachelor's and Master's of Science in biology from the University of Hamburg. She joined Eppendorf after finishing her doctorate in medical microbiology on the topic of S. epidermidis hip joint infections at the university hospital in Hamburg. She focused on molecular biology and genetics early during her studies of biology at the University of Hamburg and deepened her knowledge in food microbiology laboratories and at Harvard Medical School.
After studying Biology at the Universities of Marburg and Düsseldorf, Wagener investigated apoptosis mechanisms in different cell lines for her diploma thesis. Following one year as research associate working with primary cells, she started to work towards her doctorate focusing on reproductive biology at the Medical School Essen. She joined Eppendorf in April 2012, shortly after completing her doctorate.
LabRoots will host the event November 2, 2017, beginning at 7:00 a.m. PDT, 3:00 p.m. CET. To learn more about this event, discover the continuing education credits available, or to register for free, click here.
About Eppendorf AG
Eppendorf is a leading life science company that develops and sells instruments, consumables, and services for liquid handling, sample handling, and cell handling in laboratories worldwide. Its product range includes pipettes and automated pipetting systems, dispensers, centrifuges, mixers, spectrometers, and DNA amplification equipment as well as ultra-low temperature freezers, fermentors, bioreactors, CO2 incubators, shakers, and cell manipulation systems. Consumables such as pipette tips, cell culture consumables, test tubes, microliter plates, and single-use bioreactor vessels complement the range of highest-quality premium products.
Eppendorf products are most broadly used in academic and commercial research laboratories, e.g., in companies from the pharmaceutical and biotechnological as well as the chemical and food industries. They are also aimed at clinical and environmental analysis laboratories, forensics, and at industrial laboratories performing process analysis, production, and quality assurance.
Eppendorf was founded in Hamburg, Germany in 1945 and has more than 3,000 employees worldwide. The company has subsidiaries in 26 countries and is represented in all other markets by distributors.
About LabRoots
LabRoots is the leading scientific social networking website, which provides daily scientific trending news and science-themed apparel, as well as produces educational virtual events and webinars, on the latest discoveries and advancements in science. Contributing to the advancement of science through content sharing capabilities, LabRoots is a powerful advocate in amplifying global networks and communities. Founded in 2008, LabRoots emphasizes digital innovation in scientific collaboration and learning, and is a primary source for current scientific news, webinars, virtual conferences, and more. LabRoots has grown into the world's largest series of virtual events within the Life Sciences and Clinical Diagnostics community.