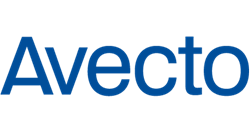 Somerville, MA (PRWEB) September 26, 2017
Avecto, a leader in privilege management software, has made two key executive appointments: Robin Saitz as its new Chief Marketing Officer (CMO) sitting in the North America headquarters, and Andrew Avanessian as Chief Operating Officer (COO) in its Manchester headquarters.
Robin Saitz joins the company with a proven track record of building high performance teams and brands. Prior to Avecto, Saitz was CMO at sales enablement software company Brainshark and Senior Vice President of Global Marketing and Operations at PTC, where she spent 25 years. Based out of Avecto's US headquarters in Somerville, MA, Saitz will steer the company's marketing strategy, including messaging and positioning through to demand generation and awareness programs.
Commenting on her appointment, Saitz said, "Preventing security breaches is a number one priority for CIOs/CISOs, CEOs, and Board Members. Privileged Access Management is fundamental to helping businesses achieve this goal, whether for compliance reasons or to protect company data. With Avecto, companies can accomplish a least privilege environment very easily and I'm excited to help Avecto build on its prior successes to grow as the definitive leader in this space."
Additionally, Andrew Avanessian has been promoted from VP of Technology to the role of Chief Operating Officer. Andrew has progressed with Avecto since its inception and has driven Avecto's rapid market growth and international expansion. In his new role, Andrew will be responsible for key operations in the company, leading Avecto's international pre- and post-sales teams as well as the company's customer success, support and IT departments. The role will also allow Andrew to focus on building upon the company's success in the US market.
Commenting on his new role, Andrew Avanessian said: "The size and scope of the business has changed dramatically since I joined, but our culture of ambition and innovation has remained. I have seen the company grow from strength to strength and I'm excited to extend my remit to further optimize our operations around the globe."
Paul Kenyon, Co-CEO and Co-founder of Avecto said the appointments come at an important point in the company's history. "The pace of growth we've experienced has been phenomenal and these key, strategic appointments will ensure that the momentum continues.
"Robin brings with her a wealth of knowledge and experience that is essential to building on and accelerating the growth of the business. We have an incredibly strong story to tell and many exciting developments planned; Robin will play a crucial role in making sure the Avecto message is heard and understood across the globe.
"Throughout his tenure, Andrew has demonstrated drive, leadership, operational excellence, and innovation at every turn and those skills sat perfectly with our vision for a COO. Not only is Andrew a recognized thought-leader and author in the endpoint security space, he has established best practices across our sales and implementation teams and is constantly looking for new ways to develop our offering. I wish both Andrew and Robin every success in their new roles."
###
About Avecto
With offices in Manchester, Boston and Frankfurt, Avecto is a global software company that specializes in Privilege Management. Since 2008, Avecto has enabled over 8 million users to successfully work without admin rights, allowing the world's biggest brands to strike the balance between security and user productivity.
Defendpoint combines privilege management and application control technology in a single lightweight agent for Windows, macOS and even in the data center. This scalable solution allows global organizations to achieve compliance, gain operational efficiency and stop internal and external attacks.
Avecto's innovative and entrepreneurial culture resulted in the company being recognized as one of the UK's most inspiring businesses in 2017 according to the London Stock Exchange Group and placing in The Sunday Times Best Small Companies to Work For list last year.