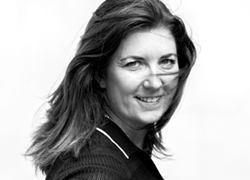 The connections moms make in groups online … and … in-person are the perfect antidote to the loneliness and uncertainty that often accompany new motherhood
New York, NY (PRWEB) September 21, 2017
"We'll show marketers how brands can reach millennial moms through a variety of online and in-person communities," said Tracy Chapman, Director of Strategic Planning, Terri & Sandy, describing a panel she will lead at M2Moms® – The Marketing to Moms Conference, Oct. 3 & 4, NYC. "We'll hear from the experts who lead the platforms moms turn to for support, advice, and social connections for themselves and their families."
Panelists will include, Mary Beth Weil, Director of Global Marketing, Music Together Worldwide; Eric Cohen, CMO & Co-Founder, Macaroni Kid; Kerry Lyons, Senior Vice President, Sales & Marketing, House Party; Mari Sanchez, Senior Planner, Paco Collective; Nicole Feliciano, CEO, MomTrends Media.
Chapman explained, "For millennial moms, the familiar adage "it takes a village" has gone digital. Through online communities on apps, websites, and social networks, new moms find their online tribe. The connections moms make in groups online … and … in-person are the perfect antidote to the loneliness and uncertainty that often accompany new motherhood and as their kids begin to age and other needs arise. Moms look to online communities for answers to the questions that keep them up at night- many times, quite literally."
"The digital evolution has really changed the way today's moms live. And keeping up with the changes in moms' lifestyles is why so many marketers attend M2Moms®," added Nan McCann, M2Moms® producer. "They attend for the insights, research and case studies, the new techniques and how-to sessions that will really help them improve their marketing to moms. Because moms are today's super consumers. They are brand-critical decision makers for a broad range of products and services."
M2Moms® sponsors include Presenting Sponsors: Google and Cooper Tire & Rubber Company; Associate Sponsor: John Zogby Strategies; Showcase Sponsors: GfK, WebMD, Tinybeans, WongDoody, Music Together, Garden of Words, Purse Power, VML, World Kitchen, Tribe Dynamics, Ask Patty, Macaroni Kid, Strottman, Fletcher Marketing PR, House Party, Mom365, Marketing to Mums, Insight Farm, DeLonghi and Paco Collective. Video Content Resource Sponsor: Snippies. PMP, Paramount Market Publishing is the official M2Moms® bookseller. M2Moms® is proud to support Save the Children.
For M2Moms® information: http://www.m2moms.com or 860.724.2649 x11. M2Moms® is produced by PME® Enterprises LLC, 912 Silas Deane Hwy., Suite 101, Wethersfield, CT 06109.