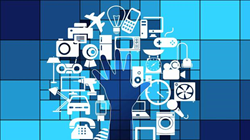 "With Webbing's intelligent network, we are enabling an ecosystem of TEM, OEM, M2M, and MVNO partners to build product and service offerings for IoT and mobile connectivity services around the globe"
Redwood City, CA (PRWEB) September 21, 2017
Webbing, a global MVNO leader in delivering secure enterprise grade international roaming and IoT services, is proud to announce being recognized by the Technology Expense Management Industry Association (TEMIA) for the Innovation of the Year Award in partnership with Wireless Analytics. This award recognizes the partnership between Webbing and Wireless Analytics for their successful IoT-as-a-Service offering and recent customer deployment throughout North America and Europe, where the client eliminated $2.7M of manual human intervention cost.
"With Webbing's intelligent network, we are enabling an ecosystem of TEM, OEM, M2M, and MVNO partners to build product and service offerings for IoT and mobile connectivity services around the globe," said Steve Haddock, Vice-President of Strategic Alliances and Business Development at Webbing. "The growth numbers are staggering with Gartner predicting 40 billion IoT devices being deployed by the year 2020. There is a tremendous opportunity for partners to create their own unique IoT offerings, by leveraging their core expertise and bundling in Webbings smart SIM technology and network intelligence, to simplify the process of deploying and managing these global connections for their clients."
The Innovation Award was voted on by TEMIA membership at its September conference in San Francisco, California, concurrent with the Mobile World Congress of Americas conference.
Joe Basili, Managing Director for TEMIA, said, "this award shines a spotlight on Webbing and Wireless Analytics. Competitors are the toughest critics, while they also are best positioned to determine which organizations truly exemplify the award criteria."
TEMIA seeks to raise industry standards, recognize its members' achievements and promote the value of solutions through the Innovation of the Year Award. The selection criteria include four factors: the degree of innovation; market response from clients, delivery of the offering, and how the value proposition is being fulfilled and validated in the marketplace.
About Webbing
Webbing (http://www.webbing-IoT.com) is a global data MVNO that delivers software plus enterprise grade, international roaming and IoT services across 215 countries, offering superior network coverage across 600+ wireless carriers by dynamically selecting a provider with a strong signal strength, instead of being locked into a single carrier through our advanced Multi-IMSI SIM platform.  In addition, Webbing offers cybersecurity to protect against malware and viruses along with deep packet inspection to enforce corporate compliance and policy at the network level.
About TEMIA
TEMIA's ongoing mission is to raise awareness, to improve the quality and value of solutions and to cultivate shared industry knowledge for Enterprise Technology Management, Managed Services, Expense Management, Telecommunications Management, Telecom Expense Management, TEM, Mobile Expense Management, Managed Mobility Services, MMS, Mobile Device Management MDM and Enterprise Mobility Management, EMM solutions. TEMIA seeks to do this through the development and promotion of open industry standards, and industry knowledge among solutions providers, business partners, telecom service providers, and enterprise clients. Further, TEMIA members subscribe to a Code of Ethics, which clearly establishes standards and differentiates their level of commitment to their clients.
Learn more about TEMIA online at http://www.temia.org
Twitter: @TEMIAssoc | LinkedIn Group: https://www.linkedin.com/groups/2015779
# # #