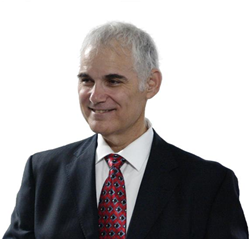 People need to know just what their limitations are, of course. But they also need to know the interesting things that can be done when an IRA is properly set up.
Raleigh, NC (PRWEB) September 24, 2017
Can an individual borrow from their Self-Directed IRA? It may just be one of the most popular questions posed to Jim Hitt, CEO of American IRA, in his role with the North Carolina-based Self-Directed IRA Administration company. Recently, Jim Hitt took to the American IRA blog to clarify what it means to borrow from a Self-Directed IRA, and whether individual investors could consider it a valid option.
Can an individual borrow from their self-directed retirement account? According to the post, "Generally, the answer to their question with respect to self-directed IRAs, Roth IRAs, traditional IRAs, SEP and SIMPLE IRAs is no." Because these accounts are not designed for these types of loans, they're generally not allowed. But Jim Hitt does point out one interesting exception of which investors will want to be aware.
The 401(k), according to Jim Hitt, can be structured by plan sponsors to allow for loans. Jim Hitt notes that this is generally done when initially setting up the plan. What does this mean for the self-employed, or those who hold a self-directed 401(k)? "Many of our clients are owner-employees in their own small businesses. If they don't expect to bring on any full-time employees other than the owner and a spouse, we often suggest setting up a self-directed Solo 401(k) with American IRA," says Jim Hitt.
Jim Hitt further explains: "You can have your IRA or 401(k) custodian or administrator send you a check. From the time you are in constructive receipt of the funds, you have 60 days to move the money into another qualified retirement account, such as another self-directed IRA."
A Self-Directed IRA, according to Jim Hitt, can be one of the best ways for investors to gain control over their own finances and build a long-term nest egg for retirement wealth. But Jim Hitt also stressed the importance of working with a proper IRA administrator when handling important issues such as IRA loans, and the proper setting up of Self-Directed 401(k) accounts.
"With this blog article, I wanted to explain the limitations—and the exceptions," said Jim Hitt. "People need to know just what their limitations are, of course. But they also need to know the interesting things that can be done when an IRA is properly set up."
About:
American IRA, LLC was established in 2004 by James C. Hitt in Asheville, NC.
The mission of American IRA is to provide the highest level of customer service in the self-directed retirement industry. Mr. Hitt and his team have grown the company to over $250 million in assets under administration by educating the public that their self-directed IRA account can invest in a variety of assets such as real estate, private lending, limited liability companies, precious metals and much more.
As a self-directed IRA administrator they are a neutral third party. They do not make any recommendations to any person or entity associated with investments of any type (including financial representatives, investment promoters or companies, or employees, agents or representatives associated with these firms). They are not responsible for and are not bound by any statements, representations, warranties or agreements made by any such person or entity and do not provide any recommendation on the quality profitability or reputability of any investment, individual or company. The term "they" refers to American IRA, located in Asheville, NC.