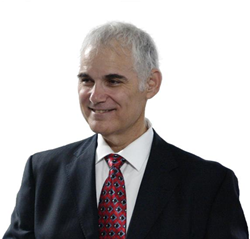 Real estate is one of the top sources of wealth for many retirement investors across the country, and recent years have been kind to real estate investors.
Raleigh, NC (PRWEB) September 27, 2017
Real estate is one of the top sources of wealth for many retirement investors across the country, and recent years have been kind to real estate investors. In a recent post at the American IRA blog, CEO Jim Hitt explained how those who hold a Real Estate IRA may currently benefit the most from this investment trend.
According to the post, rents have risen some 0.4 to 0.5 percent in the summer months, which in turn could lead to higher incomes for those who hold real estate. This isn't always typical of rental rates, particularly as the late-season rush for college students to find housing can have interesting consequences for rental rates.
Jim Hitt notes in the post that Apartment List analysts suggest a 2.9 percent overall growth since last year, which could mean that those holding a Real Estate IRA have seen their coffers increase as a result. "The rental market has been benefitting from solid economic growth and a general improvement in the employment situation," wrote Jim Hitt in the post. "The current unemployment rate of 4.3 percent essentially represents full employment: It doesn't get too much better than this."
A high employment rate means that there are plenty of potential renters on the market, making it easier for landlords and property managers to fill their spaces than ever before. This, in turn, could mean that now is an ideal time to invest in real estate. With a Self-Directed Real Estate IRA, individual investors can hold real estate within a retirement and take advantage of a number of tax protections that makes holding real estate even more lucrative.
Jim Hitt, who runs a Self-Directed IRA administration firm, also understands that there are limitations to these accounts, such as the inability to live in a property that's held by one's own Real Estate IRA. "With higher rent, there is potential to make money," said Jim Hitt. "But it requires financial education too. People have to know how to utilize these retirement accounts to maximize their real estate investment dollar."'
About:
American IRA, LLC was established in 2004 by James C. Hitt in Asheville, NC.
The mission of American IRA is to provide the highest level of customer service in the self-directed retirement industry. Mr. Hitt and his team have grown the company to over $250 million in assets under administration by educating the public that their self-directed IRA account can invest in a variety of assets such as real estate, private lending, limited liability companies, precious metals and much more.
As a self-directed IRA administrator they are a neutral third party. They do not make any recommendations to any person or entity associated with investments of any type (including financial representatives, investment promoters or companies, or employees, agents or representatives associated with these firms). They are not responsible for and are not bound by any statements, representations, warranties or agreements made by any such person or entity and do not provide any recommendation on the quality profitability or reputability of any investment, individual or company. The term "they" refers to American IRA, located in Asheville, NC.