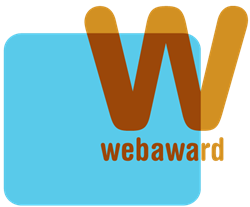 New York, NY (PRWEB) September 22, 2017
HEBS Digital has won five WebAwards from the Web Marketing Association in the Hotel and Lodging category, including two Hotel and Lodging Standard of Excellence awards and 3 Outstanding Website awards. The firm that provides best-of-class hotel technology and solutions fundamental to engaging and acquiring hotel guests, increasing direct bookings, and lowering acquisition and distribution costs is proud to be included on the list of 2017 WebAward winners.
HEBS Digital received the following WebAwards:
Outstanding Website – Hotel and Lodging:

Atton Hotels - the leading chain of local hotels in Chile, with four properties in Chile, one in Peru, two in Colombia and one in Miami, Florida
Pure Salt Luxury Hotels - a collection of luxury hotels located on the island of Mallorca off the coast of Spain, catering to leisure travelers from all over the world
Hotel ZaZa - a multi-property brand with a collection of two luxury, Texas boutique hotels, located in Uptown Dallas and Houston Museum District
Standard of Excellence – Hotel and Lodging:

The Maven - a newly built and unique, independent hotel in Denver's newest micro-district, the Dairy Block
LUMA Hotel Times Square - newly built in the winter of 2017, this upscale boutique hotel is located in the heart of New York City
The above-mentioned hotel companies appointed HEBS Digital to execute and meet their website and digital marketing goals. All websites are backed by the award-winning smartCMS® website technology platform, which provides hoteliers robust merchandising capabilities, the ability to showcase engaging visual and textual content, Smart Personalization capabilities, Reservation Abandonment Applications, and a way to provide an optimum website user experience on all devices.
"It's an honor to receive these awards on behalf of our clients," said Max Starkov, President & CEO of HEBS Digital. "HEBS Digital is dedicated to helping hoteliers reach travel consumers through every stage of the lifecycle, from the planning and conversion phases, to the pre-stay, in-stay, post-stay and generating loyalty phases. The hotel website plays a very critical role in this journey, as it sets the stage for the guest experience. As a firm that is dedicated to bridging the digital and physical worlds, we are always reaching new heights with the websites we design and develop for our hotel partners."
The Web Marketing Association was founded in 1997 to help set a high standard for Internet marketing and development of the best websites on the World Wide Web. Entries from 40 countries were adjudicated in 96 industry categories during this year's competition. Entries were judged on design, copy writing, innovation, content, interactivity, navigation, and use of technology.
For more information about HEBS Digital's award-winning CMS technology, website design and Website Revenue Optimization Consulting solutions that resulted in these awards, please visit the company website.
About HEBS Digital
Founded in 2001, the firm is headquartered in New York City and has global offices in Las Vegas, London, Europe, Singapore and Auckland. Through its Smart Guest Acquisition Suite, including the smartCMS®, Smart Personalization Engine, Smart Data Marketing, and full-stack digital consulting and marketing solutions, HEBS Digital helps hoteliers drastically boost direct bookings, lower distribution costs, and increase lifetime value of guests.
Part of Hotel360 Technologies, HEBS Digital and Serenata CRM, the most comprehensive Hotel CRM Suite today, are the creators of the hospitality industry's first Fully-Integrated 360-Degree Guest Engagement & Acquisition Platform.
A diverse client portfolio of top-tier luxury and boutique hotel chains, independent hotels, resorts and casinos, franchised properties and hotel management companies, convention centers, spas, restaurants, DMO and tourist offices across the globe are all benefiting from HEBS Digital's direct online channel strategy and digital marketing expertise.
HEBS Digital's technology, website design and digital marketing services have won more than 400 prestigious industry awards, including World Travel Awards, HSMAI Adrian Awards, Stevie Awards (American Business Awards), Travel Weekly's Magellan Awards, and more.
The HEBS Digital team is comprised of thought leaders, a diverse team of experts comprised of over 33 nationalities speaking over 22 languages. Contact HEBS Digital's consultants at 1 (800) 649-5076 (North America), +44 (0) 7730 779 213 (London), +64 (0) 9 889 8489 (Australia, New Zealand, South Pacific), +65 9005 1589 (Asia), or success(at)hebsdigital.com.
Website
Facebook
Twitter
LinkedIn
Google+
Editorial Contact:
Mariana Mechoso Safer
SVP - Global Marketing, HEBS Digital
Phone: (212) 752-8186
Email: mariana(at)hebsdigital.com