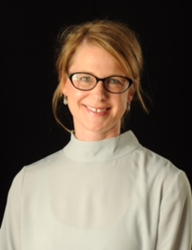 I am excited to work with the staff at Aloria Health to find the best care for our clients.
MILWAUKEE (PRWEB) September 26, 2017
Dr. Robyn Welk-Richards, a Certified Eating Disorder Specialist, has joined Aloria Health as Clinical Therapy Director. For over a decade Dr. Robyn has worked on a national scale to masterfully care for individuals struggling with eating disorders and other severe mental health problems. Dr. Robyn's expertise in the Eating Disorder field makes her well equipped to serve as the Clinical Therapy Director of Aloria Milwaukee.
Throughout her 12 plus years of practicing clinical social work, Dr. Robyn has worked across numerous levels of care, including Inpatient Hospitalization, Residential Treatment, Partial Hospitalization (PHP), Intensive Outpatient, and long- and short-term psychotherapy.
Dr. Robyn looks forward to bringing both her experience and expertise to Aloria Health of Milwaukee. "I am excited to work with the staff at Aloria Health to find the best care for our clients," Dr. Robyn said. "We have a strong team at Aloria Health. I believe we can make a difference in how eating disorders are addressed."
CEO Melissa Rocchi shared her thoughts on Robyn joining the team. "Dr. Robyn brings a unique perspective to Aloria Milwaukee," Rocchi said, "but, more importantly, her desire to see people become their best version of themselves is what makes Dr. Robyn such an asset."
Located in Wisconsin, Aloria Milwaukee is a Residential, Partial Hospitalization, and Intensive Outpatient facility that provides care for people with food and body related issues as well as all eating disorder diagnoses. Aloria Milwaukee specializes in providing a nurturing, encouraging environment where clients can confidently seek care and successfully complete a path toward personal revolution. We are committed to helping clients understand that achieving health and wellbeing encompasses more than treatment; it is a life-long learning process. We welcome the opportunity to provide specialized plans of care that will guide our clients through initial assessment and engagement in our programs to self-actualization and an understanding of their best selves.
# # #For more information on Aloria Health, or to schedule a visit, please visit our website, http://www.aloriahealth.com. Our knowledgeable staff looks forward to answering your questions. Email us at morethan@aloriahealth.com, admissions@aloriahealth.com or call (844) 801-9529.
Aloria Health. More than a diagnosis. More than treatment.