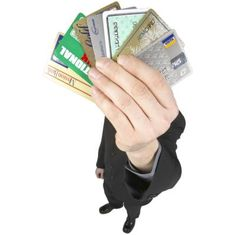 Merchant Processing Simplified
Hartford, Connecticut (PRWEB) September 22, 2017
In today's growing market, the ability to provide a complete merchant solution to businesses of any size and type is one of the many reasons why Choice Funding is the complete merchant solution provider. Choice Funding offers the most current and innovative technology, streamline business funding and world-class customer service to achieve client business goals. Choice Funding is pleased to have helped thousands of businesses large and small. Regardless of the size, type and scope of the company, each client receives the same first class customer service from Choice Funding's highly skilled, personalized account representatives.
Choice Funding offers personalized payment solutions for every business, big and small. Choice Funding helps businesses accept all types of credit and debit card payments, allowing for more convenience to their customers and more income opportunities for themselves. Choice Funding offers newly released retail payment processing terminals to suit businesses unique needs.
Choice Funding agents are willing to take the time to understand each individual business and financial situation, while providing the best rates and repayment terms available. Businesses that reach out to Choice Funding team up with an experienced company, which knows how to get the best results possible – Choice Funding is not just lenders and borrowers.
Don't have a perfect credit score? No worries. Choice Funding can work with business owners and businesses regardless of their credit. Choice Funding's vast relationships with lender networks enable us to offer a fast, tailored solution to maximize the growth of businesses for both the short and long term. Choice Funding does the hard work while business owners can focus on their business.
A dependable credit card processing solution helps businesses increase sales by enabling them to accept more forms of payment, anywhere and anytime. Reports have shown that businesses that accept credit cards build more confidence among customers and when customers trust increases, so does purchases and revenue. By accepting credit cards you will never miss a sale when they do not have cash or checks at hand. Generally customers prefer to use credit cards for many reasons including, convenience, security, and reward points. In order to comply with today's technology and customer demand, Choice Funding provides the most innovative technology for credit card processing available today.
MERCHANT PROCESSING SOLUTIONS CHOICE FUNDING OFFERS:
Retail Merchant Account
International Merchant Account
High Risk Merchant Account
EMV Terminal Program
Point of Sale (POS) Systems
Mobile Payments Account
ACH / Check Processing Account
Virtual Terminal / E-Commerce Account
BUSINESS FUNDING SOLUTIONS CHOICE FUNDING OFFERS:
Merchant Cash Advances
Small Business Loans
Expansion Loan
Equipment Financing
High Risk Funding
Retail Funding
Service Funding
Other Business Types
USEFUL STATISTICS:
Online shopping retail sales are predicted to grow steadily to $370 billion in 2017, up from $231 billion in 2012.
Online retail revenue saw an 11 percent year-over-year growth rate for the first quarter of 2014, with online orders up 13 percent compared to the same quarter last year.
In the first quarter of 2014, retail revenue generated via a mobile device was up 35 percent over last year's first quarter, with mobile owning 13.7 percent of total e-commerce orders in Q1 2013 compared to 18.5 percent during Q1 2014.
As of 2016, for the first time, credit is the preferred payment type for American Consumers. When given a choice, 40 percent prefer using credit, 35 percent prefer debit and 11 percent prefer cash. Prior to 2016, debit was the preferred mode of payment. (TSYS)
Americans made 33.8 billion credit card transactions in 2015 (up 3.1 billion from 2012), worth $3.16 trillion (up $0.61 trillion since 2012). (Federal Reserve)
103.3 billion card transactions (credit and debit) were made in 2015, with a value of $5.72 trillion, up 19.9 billion and $1.07 trillion, respectively, since 2012. (Federal Reserve)
EMV (CHIP CARD) STATISTICS:
As of Jan. 2017, 52 percent of U.S. merchants had active, certified EMV terminals able to accept chip cards (The Strawhecker Group)
Payments with chip cards represented 2 percent of total U.S. in-person card payments in 2015. But that's a 230 percent increase since 2012. (Federal Reserve)
Merchants are rapidly adopting EMV. As of Sept. 2015, roughly 300,000 U.S. merchant locations had EMV chip-enabled terminals. (Visa). As of Oct. 2016, 2 million business (33 percent of all U.S. merchants) have upgraded to EMV (MasterCard).
E-COMMERCE STATISTICS:
Sales on the web reached $394.86 billion last year, a 15.6% increase over the previous year. That's the highest growth rate since 2013, when online sales grew 16.5% over 2012. (Digital Commerce 360)
200 million people shopped online at least once in 2016, or about two-thirds of the entire U.S. population. (US Census Bureau)
Worldwide B2C e-commerce sales reached $1.7 trillion in 2015, and it is estimated to reach $2.35 trillion by 2018.
By 2020, mobile commerce will account for 45 percent of all e-commerce activities — compared to 20.6 percent in 2016.