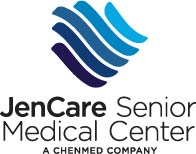 Georgia is second only to Florida, as the nation's highest for number of fraud and other complaints per thousand residents.
Atlanta, Ga. (PRWEB) September 22, 2017
JenCare Senior Medical Center today announced that hundreds of Atlanta seniors already have confirmed plans to reduce their personal risk of being victims of fraud or identity theft by taking a key step being provided by JenCare as a community service. Seniors are getting rid of old and unneeded documents containing personal and sensitive information, safely and securely – at Senior Shred-It Day, September 23rd.
Between 10 AM and 12 PM this Saturday, seniors are bringing up to two bags or boxes of paper to JenCare locations in Brookhaven, East Point, Morrow, South DeKalb and the West End.
Interested seniors will watch their documents be securely shredded by five large Shred-it trucks able to safely and quickly convert up to 525,000 pounds of paper into small shreds. It's a good way to safely dispose of documents containing Social Security number, birth date, banking or credit account numbers, passwords and pin numbers, old personal identification documents, old medical insurance cards, old passports, and financial application documents.
According to the Federal Trade Commission's Consumer Sentinel Network, consumers report paying over $744 million in more than 1.3 million fraud-related complaints yearly.
Georgia is second only to Florida, as the nation's highest for number of fraud and other complaints per thousand residents, with 117,189 complaints in 2016 alone (of which 30,370 were in greater Atlanta). That's at least $52.7 million in fraudulent expenses incurred by Georgia residents ($13.7 million incurred by Atlanta residents) in 2016, if the median expense was experienced.
"We honor seniors with industry-leading access to primary care physicians dedicated to delivering better health with unrivaled customer service," said Tom Davis, JenCare Georgia Market President. "JenCare physicians are concerned about the total health of the senior. We are pleased to be helping many, many seniors reduce the chance of being a victim of fraud or identity theft crimes. This service gives seniors some additional peace of mind."
JenCare began serving Atlanta seniors with low-to-moderate incomes in 2013, and the company's five centers provide integrated care, including access to specialist doctors, on-site labs and medication delivery, acupuncture, and courtesy transportation.
This Saturday, between 10 AM and 12:00 PM seniors are encouraged to visit any of the following JenCare locations to have up to two bags or boxes of paper with personal information shredded as a community service sponsored by JenCare:

Brookhaven (3371 Buford Highway NE, Atlanta, GA 30329)
East Point (2084 Headland Drive, East Point, GA 30344)
Morrow (1331 Mount Zion Road, Morrow, GA 30260)
South DeKalb (2124 Candler Road, Decatur, GA 30032)
West End (1325 Ralph David Abernathy Blvd. SW, Atlanta, GA 30310)
About JenCare Senior Medical Center
JenCare operates five Atlanta-area medical centers in Clayton, DeKalb and Fulton Counties, plus 21 more patient-focused centers in Illinois, Kentucky, New Orleans and Virginia (Richmond and Tidewater). JenCare physicians intentionally serve small numbers of seniors. They provide concierge-style service with industry-leading access to both PCPs and specialist doctors, including walk-in appointments when needed.
Plus, by significantly increasing physician face-to-face time with each patient, JenCare clinicians earn more trust, while achieving better health outcomes. It's a fact that JenCare PCPs invest about 11 times more face-to-face time with patients than the national average for general and family physicians:

JenCare Atlanta seniors annually benefit from an average of 220 minutes of face-to-face time;
National average for general and family physicians is just 21 minutes yearly.
It's noteworthy that Atlanta seniors served by JenCare have 52% fewer emergency room visits than the average for Medicare beneficiaries in Clayton, DeKalb and Fulton Counties. Equally important, the US Centers for Medicare and Medicated Services similarly reports that JenCare Atlanta seniors have 40% fewer in-patient hospital admissions than other seniors in the same tri-County area.
About ChenMed
JenCare is part of the ChenMed family of companies that also operates 19 Chen and Dedicated Senior Medical Centers serving Florida seniors. ChenMed is a privately-owned medical, management and technology company working to positively change American healthcare for the neediest populations. The company, for which fiercely loyal patients regularly refer family members and friends as new patients, has grown by more than 420 percent since 2013.