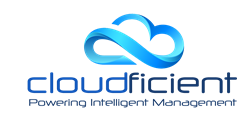 Cloudficient is about to make your Office 365™ management a great deal better.
Switzerland and Orlando, FL (PRWEB) September 25, 2017
Cloudficient™, the Office 365 management solutions provider, today announced a next generation platform, powered by Artificial Intelligence, to increase the efficiency of managing Microsoft Office 365.
Today's Office 365 estates generate a vast amount of reporting, monitoring, event and audit data every second. This data contains a lot of useful information, however its value and relevance at the stage of generation may not be recognized. The usefulness of the information depends on the context of operational matters at the time of action.
Additionally such data is highly fragmented and located across the estate. Without a unified method of data interpretation, and a pro-active view of relevant information, management of O365 remains challenging. This is even more so in a hybrid environment where the information is dispersed across cloud and on-premise installations.
According to Peter Kozak, CEO of Cloudficient, "Previous approaches to O365 management have been very reactive and have involved manual assimilation of data across multiple sources and user interfaces. Our next generation solution operates across previously siloed components and makes use of the latest Artificial Intelligence and Anomaly Detection techniques to allow dynamic management in a much more pro-active manner".
Initially Cloudficient will address six key areas of Office 365 management across hybrid and cloud deployments:

Reporting
Service Desk Automation
Monitoring
Onboarding and Migration
Audit and Compliance
Dynamic Management
The use of Artificial Intelligence and Anomaly Detection allows companies using Office 365 to manage what they might otherwise miss, without employing additional staff.
"The Cloudficient platform detects previously unknown situations, enabling them to be acted upon with much greater accuracy and speed." said Kozak. "All the data required will be available immediately for rule or human based action. This proactive approach leads to greater efficiency and will pre-empt many issues, allowing organizations to deliver class leading levels of service, speed of deployment and security."
The first of the AI and AD enabled modules will address reporting. It is available today and will be free for organizations of any size to report on pure-cloud O365 deployments.
About Cloudficient: Cloudficient is a privately held company, headquartered in Switzerland, focused on improving the end-to-end management of Office 365.
Our solutions use artificial intelligence and anomaly detection to manage what may otherwise be missed, thus lowering costs and increasing efficiency. We provide a revolutionary experience covering your whole Office 365 administration, monitoring, reporting and other requirements.
The Cloudficient founders have in excess of 30 years combined experience in the development of management tools for Microsoft technology. Previous solutions from the team have resulted in improved management of petabytes of email data.
Cloudficient is a trademark of Cloudficient Software AG. All other trademarks are the property of their respective owners.