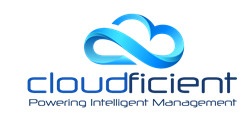 Office 365 reporting, free of charge whatever your organisation size.
Switzerland and Orlando FL (PRWEB) September 25, 2017
Cloudficient™, the Office 365 management company, today announced availability of free reporting for Office 365. It leverages the AI capabilities of the Cloudficient O365 Management Platform to place advanced reporting into the hands of all organizations using O365, regardless of their budget.
"Reporting is a fundamental part of the best practice for O365 management." said Peter Kozak, CEO Cloudficient. "We want to make sure that any organization, whatever their size, can benefit from advanced reporting without incurring any cost in a pure cloud environment."
Advanced Cloudficient reporting is available for free for all organizations, regardless of size, that have deployed Office 365 in a pure cloud deployment. Unlike other solutions there are no restrictions on the number of users.
For a small additional charge per user the reporting can be extended to hybrid deployments, and to add departmental license cross-charging reporting.
Cloudficient O365 Reporting allows the customer to look into the past and to create interactive reports on all KPIs available from Office 365 reports, together other data collected by the Cloudficient platform..
According to Kozak "The use of Artificial Intelligence and Anomaly Detection in reporting allows users to be alerted pro-actively to relevant reports they may not otherwise be aware of. Timely access to the right reports changes the dynamics of Office 365 management."
In addition to being able to report on the whole environment, reports can be created e.g. by Department, Office Location, AD Group and many more Active Directory and Azure AD Properties. Users can subscribe to reports and get them sent as required.
The AI platform can prepare reports according to user requirements; for example forecasting on future license consumption and associated license costs.
Reports can be created to report on how many users in a specific department are O365 licensed, but have not used the paid service for e.g. >30 days. Another example could be to report on the successful rollout of Conferencing for Skype for Business or the use of OneDrive for Business or to drive consumption for licensed services by understanding its usage.
About Cloudficient: Cloudficient is a privately held company, headquartered in Switzerland, focused on improving the end-to-end management of Office 365.
Our solutions use artificial intelligence and anomaly detection to manage what may otherwise be missed, thus lowering costs and increasing efficiency. We provide a revolutionary experience covering your whole Office 365 administration, monitoring, reporting and other requirements.
The Cloudficient founders have in excess of 30 years combined experience in the development of management tools for Microsoft technology. Previous solutions from the team have resulted in improved management of petabytes of email data.