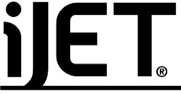 Annapolis, MD (PRWEB) September 22, 2017
iJET International, Inc., a leading integrated risk management solutions provider, will exhibit and present at the 63rd Annual ASIS International Seminar and Exhibits 2017, held in Dallas, TX, from September 25-28, 2017.
iJET's integrated risk management solutions, including Worldcue® Mobile and Worldcue Companion®, will be featured in the company's exhibit at Booth #3763. In addition, iJET will showcase two new solutions, Intel Central and its Two-Way Communications capability. iJET's experts will be available to show security and risk managers how they can use iJET's solutions to gain better and faster awareness of the events that threaten people, facilities and supply chains. iJET will also demonstrate a new capability for incident alerting, and city-level risk information.
At the iJET booth, you can:

Participate in a live demo of iJET's Intel Central, iJET's new intelligence portal, and its new two-way communication capability for Worldcue Companion.
Learn more about our world-class operational threat intelligence, innovative technology and response services.
Get a glimpse into new features and products designed to allow you to operate globally with even greater confidence, including a preview of recently acquired geospatial technology and highly granular location-based risk data down to the city street level.
iJET's president, Bruce McIndoe, will also be presenting in the following ASIS Educational sessions:
ASIS Fireside Chat - Risk Management, "Integrated Risk Management, People, Locations, Supply and Information Asset Protection" – A quick 15-minute informal chat on protecting all your people, all the time with threat intelligence and planning.

Tuesday, September 26 at 2:00 p.m.
Located in ASIS Hub #1613
"It's Not Just About Risks To Traveling Employees" – Hear case studies, best practices, and the challenges encountered by multinational companies that successfully navigated global threats like the Brussels bombing, to better weather the global threats facing all their employees working around the world.

Thursday, September 28 at 11:25 a.m.
Located in the 2 Impact Learning Theater, just an aisle behind the iJET Booth #3763
The ASIS Seminar and Exhibits is the world's most influential security event bringing together nearly 20,000 security professionals from around the globe for intelligence, connections, and innovative technology designed to help you advance in your profession, mitigate risk, and meet today's evolving challenges.
About iJET International
iJET International delivers intelligence-driven, integrated risk management solutions that enable multinational organizations and our partners' clients to operate globally with confidence. iJET's end-to-end, tailored solutions integrate world-class threat intelligence, innovative technology, and global response services to help organizations and their people avoid threats and mitigate risk.
Founded in 1999, iJET provides Integrated Risk Management solutions that begin and end with intelligence. Our proprietary technology and global network of security, kidnap, product safety, compliance, and geopolitical experts allow us to deliver unmatched intelligence, preparedness and crisis response solutions specifically tailored to our clients - protecting their people, facilities, supply chains, and information assets around the world.
Headquartered in Annapolis, MD, US, iJET has global operating locations in the Washington DC metro area, London, Cape Town, and Singapore. For more information, visit http://www.ijet.com.
Click to take a virtual tour of our Global Integrated Operations Center
###
iJET Media Contacts: 
iJET International
+1.410.573.3860
pr(at)iJET(dot)com
MULTIPLY
Jessica Davis
jessica.davis(at)wearemultip(dot)ly
+1.202.292.4567