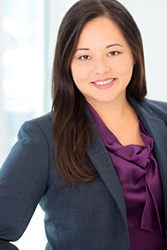 Chesapeake, VA (PRWEB) September 26, 2017
People who want to improve their smiles and oral health with ClearCorrect in Chesapeake, VA, can now visit Dr. Karen Parvin of Coastal Smile Design. Dr. Parvin is currently accepting new patients, including people who do not have referrals, for this innovative orthodontic treatment. Unlike traditional braces, the ClearCorrect system uses clear aligners to subtly and comfortably correct various smile and bite alignment problems.
With ClearCorrect, Dr. Parvin's patients can expect numerous benefits that traditional orthodontics do not offer. These clear aligners can be removed for eating, brushing and flossing allowing patients to enjoy balanced diets, keep up proper oral hygiene routines and maintain better overall oral health. The aligners also reduce visits to the dentist, since patients can replace their own aligners once every two weeks. Furthermore, the transparent nature of the aligners may help patients enjoy better self-confidence throughout the course of treatment.
Dr. Parvin, who is an award-winning dentist, offers ClearCorrect in Chesapeake, VA, to ensure that her patients can receive the most comfortable and effective care available today. These clear aligners provide patients with a gentler alternative to traditional orthodontics, since they are removable and made of plastic. This material does not cause irritation to nearby tissue, so patients experience minimal pain while wearing their aligners. The gradual nature of this treatment also helps spare Dr. Parvin's patients from any unnecessary discomfort.
People who are interested in receiving ClearCorrect in Chesapeake, VA, are invited to schedule consultations with Dr. Parvin by contacting Coastal Smile Design at (757) 214-6585. Patients also can visit the practice website at http://www.coastalsmiledesign.com to request appointments or learn more about the unique benefits that ClearCorrect offers.
About the Doctor
Dr. Karen Parvin is a general dentist offering personalized dental care to patients in Chesapeake, VA. Dr. Parvin and the entire Coastal Smile Design team take pride in offering individualized, compassionate care to each patient with the latest dental advancements. Coastal Smile Design was voted the Virginian-Pilot's Best Dentist of Chesapeake in 2015. Dr. Parvin is a Navy veteran who has completed hundreds of hours of continuing education courses and was awarded a Fellowship in the Academy of General Dentistry. To learn more about Dr. Parvin or the services offered at Coastal Smile Design, please visit their website at http://www.coastalsmiledesign.com or call (757) 214-6585 to schedule an appointment.