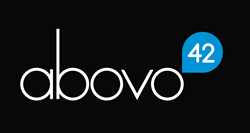 We have taken the entire messy, complex, and scary world of publishing a page of content on the Internet and reduced it to simply sending or forwarding any email.
Baltimore, MD (PRWEB) September 26, 2017
Abovo42 Corporation, a "Social Email" consumer technology business, and Meta42, a wholly-owned subsidiary of Abovo42 and an Online Marketing business for Brands, Advertisers, Marketers, and Lead-buyers, today announces it has secured $1.75MM in equity and debt financing led by Link Ventures, a Cambridge-based investment firm focused on Internet and technology companies.
With this investment, the company will expand its capacity to reach potential users of its new consumer tech and grow its base of advertisers to monetize clicks on ads by using a revenue model similar to Google and Facebook. The core patent-pending Abovo42 technology will also be enhanced to incorporate and simplify the assembly of online communities around a shared topic of interest similar to Reddit, but simpler, safer, and all via email.
"We have taken the entire messy, complex, and scary world of publishing a page of content on the Internet and reduced it to simply sending or forwarding any email," said Sean Fenlon, Founder/CEO of Abovo42 Corporation. "It's free for consumers to use our technology – no registration is required, there is no need to download an app, and there is no need to learn anything more than what most Internet users do many times each day already. To try it for the first time, a user can simply send or forward any email to Post(at)Abovo42.com." Sean Fenlon also added, "I worked closely with Dave Blundin when he was an independent Board Member of my previous technology business, which was acquired in 2015. However, growing Abovo42 & Meta42 through the early-stages with Dave as my actual business partner has been nothing short of a dream come true."
"Sean and his team have achieved some of the fastest growth we've ever seen in the early innings," said Dave Blundin, Managing Partner of Link Ventures, and Chairman of Cogo Labs. "We see tremendous potential in empowering the world's Internet users to become Internet publishers and participating in web-based communities by simply using their own email."
Abovo42 Corporation also recently expanded its Advisory Board to include the Founder/CEO of Everquote (another Link Ventures portfolio company), Seth Birnbaum. Other notable Advisors to the company include Brian Ocheltree, Doug Lebda, Frank Bonsal Jr., Greg Cangialosi, Greg Yardley, Jason Goldsmith, Jay Weintraub, John Demayo, John Ferber, Jordon Keltz, Karen Zuckerman, Marc Potash, Matt Coffin, Mike Woosley, Rob Leathern, Ross Shanken, Scott Ferber, Sid Banerjee, and Stein Kretsinger.
About Link Ventures:
Link Equity Partners, LLC is a venture capital firm dedicated to investing in Internet and technology companies with a capital-efficient road to profitability. Founded in 2006 by Managing Partner Dave Blundin, Link Ventures success is rooted in its ability to identify unique business opportunities and to partner with portfolio companies to drive rapid growth through the application of cutting-edge Internet traffic generation techniques in combination with sophisticated mathematical modeling and behavioral analysis.
https://www.Abovo42.com & https://www.Meta42.co