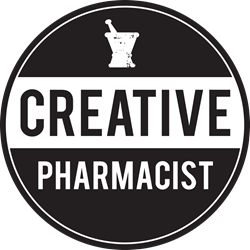 "We're excited to partner with PPCN and Gateway Health to provide the innovative tools necessary for clinical documentation, the measurement of outcomes, and coordination of care through the STRAND platform, " said David Pope, PharmD, Creative Pharmacist Co-Founder. "We're confident this partnership
Evans, GA (PRWEB) September 25, 2017
Pennsylvania Pharmacists Care Network (PPCN) and Creative Pharmacist are proud to announce their partnership with Gateway Health. PPCN pharmacies will be using Creative Pharmacists' STRAND platform when documenting comprehensive medication management in the communities they serve.
PPCN is a recently formed, Pennsylvania-based network of high-quality community pharmacies with specially trained pharmacists. Established by the Pennsylvania Pharmacists Association (PPA) and the University of Pittsburgh School of Pharmacy, PPCN pharmacies have joined together to show their value to the healthcare system by providing clinical services to patients in their communities.
Gateway Health is the first managed care organization in Pennsylvania to partner with PPCN to offer their members a way to consult with the community pharmacist they already know and trust on their medication needs.
"We're excited to partner with PPCN and Gateway Health to provide the innovative tools necessary for clinical documentation, the measurement of outcomes, and coordination of care through the STRAND platform, " said David Pope, PharmD, Creative Pharmacist Co-Founder. "We're confident this partnership will demonstrate the value of clinical community pharmacists in effort to move the profession forward."
"Gateway Health is grateful for the opportunity to partner with PPCN to bring comprehensive medication therapy management services to our Pennsylvania Medicaid population," stated Dr. Sarah Wegner, Gateway Health Pharmacy Quality Manager. "We are looking forward to being able to measure the program's success, not only on medication-related outcomes, but its overall impact on disease outcomes, improved health care utilization, and coordination of care."
Through this partnership, PPCN and Creative Pharmacist will be able to provide pharmacists with cutting edge technology to document the care provided to Gateway members and capture outcomes that demonstrate the value community pharmacists bring to patients and the healthcare community.
"PPCN is thrilled to be working with Creative Pharmacist and Gateway Health," said Dr. Mindy Kozminski, executive manager, PPCN, and Senior Program Manager, University of Pittsburgh School of Pharmacy. "Through partnerships with their other health care providers, our pharmacists will be able to engage with Gateway members and help them live healthier lives through better medication management and controling their chronic disease states."
Working with the Creative Pharmacist platform, community pharmacists will also have the ability to develop a Pharmacist eCare Plan, a shared document detailing a patient's current medication regimen and health concerns, including drug therapy problems and medication support needs, in addition to the pharmacy's interventions and the patient's health outcomes over time. The goal is for the community pharmacist to communicate with the rest of the healthcare team in the way they are used to working with other providers.
"The University of Pittsburgh School of Pharmacy is committed to engaging pharmacists in their communities to provide enhanced care. This partnership is the culmination of a team effort to develop, train, and engage community pharmacists in order to improve the health and well-being of people in Pennsylvania," said Melissa Somma McGivney, PharmD, Associate Dean for Community Partnerships, University of Pittsburgh School of Pharmacy, Member, PPCN Board of Directors. "The University of Pittsburgh School of Pharmacy is proud to have been a founding partner with the PPA in the development of PPCN and is excited to continue this partnership."
About Creative Pharmacist
Co-founded by a community pharmacist and a technology expert in 2008, Creative Pharmacist, developer of the STRAND® clinical platform, is the U.S. market leader in helping pharmacists launch clinical services within their community. They support community pharmacists across the country in engaging patients with chronic disease, such as diabetes, through STRAND®, a wide-reaching intervention, documentation, and education platform capable of developing the new Pharmacist eCare plan. Their mission is to transform the community pharmacy marketplace by inspiring and empowering pharmacists to engage clinical pharmacy practice to improve both the health of their business and the health of their patients. For more information, please visit: http://www.creativepharmacist.com.
About Gateway Health
Gateway Health is a nationally ranked managed care organization that focuses on providing the best possible healthcare to a growing number of Medicaid and Medicare Advantage consumers. A not-for-profit organization, Gateway Health serves the needs of at risk and vulnerable citizens with not only healthcare coverage, but services such as disease management, health and wellness programs and preventive care. The organization provides Medicaid services in Pennsylvania, Delaware and West Virginia and Medicare cover in Pennsylvania, Kentucky, Ohio and North Carolina. Our commitment to helping our members and their communities get and stay healthy is what keeps members, providers, communities and partners "Good with Gateway." To learn more about Gateway Health, visit them online at http://www.gatewayhealthplan.com.
About PPCN
PPCN's mission is to be a premier professional network of pharmacists collaborating to optimize medication use and promote positive patient outcomes. PPCN is a service of and wholly owned subsidiary of the Pennsylvania Pharmacists Association (PPA). PPCN's vision is to improve patient outcomes by connecting pharmacists to the patients that need their help and partnering with payers so that this service is fairly reimbursed and sustainable. Ultimately, by providing medication management services to those that need them, PPCN pharmacists will be able to improve patient outcomes, increase quality measure ratings and lower overall health care costs. For more information, please visit: http://www.papharmacistsnetwork.com.
About the University of Pittsburgh School of Pharmacy
The School of Pharmacy has been developing leaders who are driving the future of pharmacy for over 135 years. Faculty members investigate, discover, and create ways to improve patient health, including patients in the community. Faculty personalize the education of students, incorporating award-winning approaches to education and assessment as well as patient simulators, educational games, real world experiences with interprofessional teams. Among its outstanding programs is work to stem the misuse and abuse of opiates through interventions, policy, and research. Chartered in 1878, the School of Pharmacy ranks ninth in US News & World Report and is the oldest of the University of Pittsburgh's Schools of the Health Sciences. For more information, please visit: http://www.pharmacy.pitt.edu.