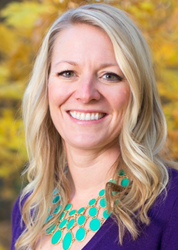 Mt. Horeb, WI (PRWEB) September 26, 2017
Dr. Angela Cotey and her team at Village Smile Care are pleased to be able to offer emergency dental care, orthodontics and other services to more patients, thanks to the addition of a new cutting-edge patient room to their practice. Dr. Cotey is a compassionate dentist in Mt. Horeb, WI, who utilizes the latest technology to improve the accuracy of treatment and provide comfortable experiences for her patients.
Village Smile Care is proud to be able to accommodate more patients for leading dental care in their recently expanded practice. They offer many different treatments to improve the oral health, appearance and function of teeth and gums, including orthodontics, gum recession treatment, general hygiene cleanings, dental implants and emergency dental care. Their new operatory (patient room) is equipped with leading technology, including the latest intraoral X-ray technology by Nomad. This advanced oral X-ray machine is handheld, which improves convenience and makes it easier for the Village Smile Care team to take quick, high-quality patient X-rays. The lightweight X-ray system reduces the number of necessary retakes by up to 50 percent, thanks to its high degree of accuracy. The system is designed to be twice as fast as conventional X-ray systems, which reduces the total amount of time patients need to spend in the dental chair.
As a respected dentist in Mt. Horeb, WI, Dr. Cotey is proud to use this cutting-edge technology in her practice. She and her team take a personalized, patient-centric approach to oral care. Individuals who need dental implants, cavity treatments or other dental services are encouraged to visit Village Smile Care and discover how convenient it is to receive dental X-rays with the handheld Nomad intraoral X-ray system.
Patients in need of emergency dental care, comfortable oral cleanings or other dental services are invited to visit Village Smile Care and meet with Dr. Cotey, accomplished dentist in Mt. Horeb, WI. Appointments with the Dr. Cotey can be arranged by calling Village Smile Care during regular business hours at 608-433-2102 or by visiting http://www.villagesmilecare.com.
About the Doctor
Dr. Angela Cotey is a general dentist offering personalized dental care to patients in Mount Horeb, WI. Dr. Cotey and her entire team take pride in offering the latest advancements in dentistry and dental technology to ensure each patient enjoys a comfortable experience with long-lasting results. Dr. Cotey combines advanced dentistry with a fun and friendly style. She is a member of numerous professional organizations including the American Dental Association, the Wisconsin Dental Association, American Academy of Cosmetic Dentistry, Fellow in the Academy of General Dentistry and current President of the Wisconsin Dental Study Club and Madison Dental Progress Forum. To learn more about Dr. Cotey or the services she offers, please visit her website at http://www.villagesmilecare.com or call 608-433-2102 to schedule an appointment.