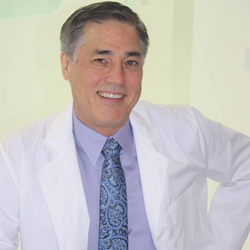 San Antonio (PRWEB) September 25, 2017
Just ask anyone old enough to remember what it was like being an orthodontic patient back in the 1970s or 1980s, with headgear so wired up and containing so much metal that jokes about radio reception abounded. But thanks to products such as Invisalign, orthodontics today is so discreet that its treatments can barely be observed. As a result, it's now a billion-dollar industry and is, in fact, expected to reach $4.71 billion by 2021, and CDA is part of this movement.1
The orthodontics industry's stellar growth is attributed to numerous factors, which include the growing number of patients with malocclusion, jaw pain, tooth decay and loss, and even jaw diseases. Where orthodontics was once almost exclusively used in treating children, today—because straightening methods are virtually unseen—patients now comprise a large number of adults, as well. People both young and old are taking advantage of increasing disposable income, and are generally part of the expanding middle-class population. Due to today's real-time connected media, there is also increasing awareness of advanced orthodontic treatments among consumers. Lastly, exponential technological advancements in orthodontic products are fueling the growth of the orthodontic supplies market.
"For those of us who view cosmetic dentistry as an art form, the state of orthodontics today is a complete blessing," said John Moore, DDS, a leading light in cosmetic dentistry. "Products such as Invisalign mean that state-of-the-art orthodontic treatments no longer interfere with anyone's appearance, nor with their business or social life. Appearance is painfully important to children and teenagers, and also to single young adults and businesspeople."
Focusing in on Invisalign, the product's developer and manufacturer, Align Technology, reported increased utilization rates for last year.2 Utilization by North American orthodontists increased from 10.4% to 12.6%, and by North American general practitioners from 3% to 3.1%. U.S. clear aligner shipments also increased by 20% over the first quarter of 2016. Additionally, Invisalign experienced robust international growth—utilization was up from 4.7% to 5%, and shipments have been up 41% year over year.
Today's advanced orthodontic methods are a natural fit for Dr. Moore's practice. In that his patients are obviously seeking the utmost in the perfect smile, he has gone to considerable lengths to ensure he delivers on this promise. He accomplished eight full years of formal art training early on, and saw that the future—at least for his practice—was in its artistry. Dr. Moore additionally spent four years as an illustrator for the University of Texas HSC Dental School, illustrating training manuals, books and videos used in teaching dental students.
A few years ago, in an effort to push the cosmetic dentistry bar even higher, Dr. Moore sought out an award-winning diamond cutter and shadowed him for a considerable time. Coupling his observations with the traditional math and science learned by most dentists, Dr. Moore set out to create a radiant smile that receives the same attention to precision and detail as that given to diamonds.
About Cosmetic Dental Associates (CDA)
World-renowned cosmetic dentist John Moore, Jr., DDS, established Cosmetic Dental Associates (CDA) in San Antonio, Texas, more than 35 years ago. Educated as an artist and seeking the pinnacle of artistry for his profession, Dr. Moore is a pioneer of true aesthetics in cosmetic dentistry. Additionally, CDA is among a select group of ultra-modern cosmetic dental offices that can offer patients treatments with solutions designed in an in-office dental lab. Visit https://33smile.com.
About John Moore, Jr., DDS
Dr. Moore decided to dedicate his life to dentistry after an orthodontist literally saved his smile from buck-toothed ruin at a young age. In addition to the run-of-the-mill training in traditional math and sciences done by most dentists, Dr. Moore took the highly unusual step of engaging in formal art education, as well. This combination has enabled a career of creating beautiful smiles that sparkle—life-like, diamond-cut teeth that have empowered his patients to command the careers and live the lives they've always wanted.
1. "HOME › Press Releases › Orthodontic Supplies Market Worth 4.71 Billion USD by 2021." Market Research Firm, http://www.marketsandmarkets.com/PressReleases/orthodontic-supplies.asp.
2. Speights, Keith. "Align Technology Inc. Posts Record-High Revenue in Q1 on Strong Invisalign Growth @Themotleyfool #Stocks $ALGN." The Motley Fool, The Motley Fool, 1 Jan. 1970, http://www.fool.com/investing/2017/04/27/premium-align-technology-inc-q1-results.aspx.