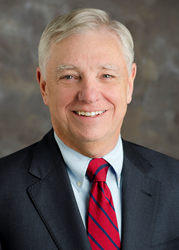 As clinicians, and as a country that cares for our people, we have only one choice: Do no harm.
Livonia, Michigan (PRWEB) September 23, 2017
Throughout the United States and the world, clinicians take a simple but powerful oath to do no harm.
Every day, physicians, nurses and other providers work to give the best care possible to patients and communities, while seeking newer, better clinical treatments and innovative industry processes.
But U.S. Senators today are threatening to tie our hands in carrying out that oath. The Graham-Cassidy legislation to repeal parts of the Affordable Care Act would decrease access to care for millions of Americans. It would allow states to make sweeping changes to insurance protections, including disabling safeguards for individuals with pre-existing conditions. It would increase the number of Americans without insurance by reducing financial support to families that buy coverage on the individual insurance market. It would defund Medicaid programs for children, people who are disabled and millions of other vulnerable Americans. When people do not have access to care, they cannot receive care.
We have seen part of the future this legislation would bring forth. It is the past with 16% uninsured, children and adults with serious preexisting illnesses unable to get care, and premature deaths for those without access to care. Beyond that, it is a future with even less access for people served by safety net hospitals and clinics that would close. We know what states have done before when they lack the support they need to provide basic health coverage. This proposal decreases spending by 25%. States will have little opportunity to even approach what they have in the past.
Those who are battling disease should not have to battle Congress, too. That's why we clinicians have the obligation to speak up and represent those who are not being heard – the vulnerable individuals and families who desperately need these protections. It is not surprising that almost every major health care organization opposes Graham-Cassidy.
As clinicians, and as a country that cares for our people, we have only one choice: Do no harm.
# # #
Richard J. Gilfillan is a former primary care physician.