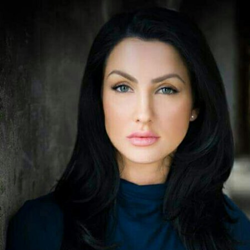 New York, NY and Los Angeles, CA (PRWEB) September 25, 2017
Azadian Group, a commercial lender headquartered in New York City, has announced the opening of a full-time office in downtown Los Angeles, to service existing clients in the Western U.S. and to capitalize on opportunities in California, Texas, Arizona, Nevada and the surrounding areas.
"We are seeing an ever-increasing amount of business demand west of the Mississippi and we are very excited to establish a foothold in Los Angeles which will serve as a base of operations enabling us to expand in this important and dynamic region," stated Raffi Azadian, CEO of Azadian Group.
The company has also announced that it has hired Essa Thiry to head up the company's business development efforts out of Los Angeles. Essa was most recently managing West Coast business development efforts for Hana Financial, a commercial lender based in New York and L.A.
"We are thrilled to have Essa as part of our growing team, especially as we open our first West Coast office and start to focus on building out that territory" said Raffi Azadian.
Founded in 2003, Azadian Group provides short-term financing to small and medium businesses. Its solutions have included:

Bridges to third-party financing, M&A or liquidity events
Subordinated stretch pieces and over-advances in conjunction with senior institutional lenders
Interim working capital to improve a business' financial condition in preparation for bank/non-bank financing
Azadian Group prides itself on its fast transaction turnaround (as short as 1-2 days from submission) and flexibility with deal terms, repayment structures, collateral mixes and other deal aspects.
For additional information, please visit the company's website at http://www.azadiangroup.com or email to info(at)azadiangroup(dot)com. To reach Essa Thiry directly, email to essa(at)azadiangroup(dot)com.