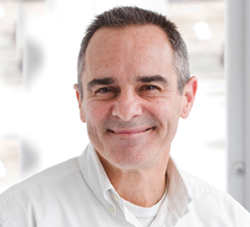 This research study will examine the efficacy of AMI Meditation for the relief of stress and burnout in healthcare professionals --- Beth Netter MD
AVERILL PARK, NY (PRWEB) September 26, 2017
The American Meditation Institute (AMI) announced today that it has received IRB (Institutional Review Board) approval through the Berkshire Medical Center to conduct a research study that will examine the impact of a basic daily mantra-based AMI meditation practice on the symptoms of burnout, compassion fatigue and stress in healthcare providers. The first participants in this study will be among those who receive their training in Yoga Science as holistic mind/body medicine at AMI's ninth annual Heart and Science of Yoga CME conference October 24-28, 2017 at the Cranwell Resort and Spa in Lenox, Massachusetts.
The principal investigator of the study is Mark Pettus MD, Director of Medical Education and Population Health, Berkshire Health Systems, and the co-principal investigator is Beth Netter MD, Chair of The American Meditation Institute's Department of Medical Education. According to Dr. Netter, "The study will evaluate how a daily AMI Meditation practice can help to provide healthcare professionals a happier, healthier life along with relief from burnout symptoms and an enhanced work/life balance."
Although there are a number of systems and organizational factors contributing to burnout in the healthcare arena (including increases in computerization of practice, bureaucratic tasks, hours at work), AMI founder Leonard Perlmutter claims that, "It is how we respond to those stressors that effects our physical, mental, emotional, and spiritual well-being. While organizational changes are being recognized and implemented, healthcare providers desperately need self-care support so that they may work and live with greater health and well-being."
At this year's American Meditation Institute "Heart and Science of Yoga" conference, attendees will receive 30 category 1 CME credits through lectures and practicums on: AMI meditation, diaphragmatic breathing, easy-gentle yoga, Yoga psychology, meditation and neuroplasticity, PTSD, trauma, resilience, chakra system therapy, mind function optimization, epigenomics, Ayurveda, nutrition, and lymph system detoxification. According to last year's conference attendee Janine Pardo MD, Board Certified in Internal Medicine from Weston, Massachusetts, "This was my second time attending. This conference has been the most influential factor in transforming my life and medical practice. It should be a medical school requirement."
Noted physicians Mehmet Oz (Dr. Oz), Dean Ornish, Bernie Siegel and Larry Dossey have endorsed Mr. Perlmutter's "The Heart and Science of Yoga" treatise, which serves as the primary curriculum for the AMI research study and CME accredited conference.
About the American Meditation Institute
The American Meditation Institute is a 501(c)3 non-profit educational organization devoted to the teaching and practice of Yoga Science, meditation and its allied disciplines as mind/body medicine. In its holistic approach to wellness, AMI combines the healing arts of the East with the practicality of modern Western science. The American Meditation Institute offers a wide variety of classes, retreats, and teacher training programs. AMI also publishes "Transformation" a bi-monthly journal of meditation as holistic mind/body medicine. Call 518.674.8714 for a mail or email subscription.
Media Contact:
Robert Washington
60 Garner Road
Averill Park, NY 12018
Tel: 518-674-8714
Fax: 518-674-8714