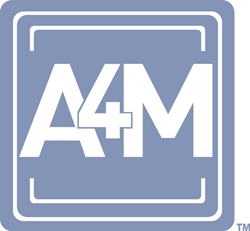 "The American Academy of Anti-Aging and Preventative Medicine declares War on Dementia," proclaimed Dr. Ronald Klatz, President of the A4M.
Chicago, IL (PRWEB) September 26, 2017
"The American Academy of Anti-Aging and Preventative Medicine declares War on Dementia," proclaimed Dr. Ronald Klatz, President of the A4M.
One in Three Seniors will Die with a form of Dementia.
The 28,000 Physicians and Scientists of the A4M are now exploring cutting edge therapies with promising results that have the potential to slow and reverse Dementia and brain aging.
If you think 1/3 of all seniors will die with Dementia isn't shocking enough, below are some more terrifying facts about what happens to our minds as we get older.
1. One in 8 over 65 years old in the USA has Alzheimer's
2. In 2014, an estimated 5.2 million in the USA have Alzheimer's
3. Women are more likely to develop Alzheimer's than men
4. 1 in 6 Women will develop Alzheimer's
5. Just 5 years ago in 2012 the United States alone spent $200 Billion with Medicare, Medicaid and Out of Pocket Expense for Alzheimer's and other Dementia care not including Private Health Insurance. This number is projected to go to $1 Trillion.
6. Alzheimer's can start as early as the 30's, 40's, and 50's. *
"Remember this if you still can, as most of the population starts to age we have to be prepared for what is rapidly going to be one of our biggest healthcare problems, if not the biggest healthcare problem, Dementia in all its forms. We have to start trying as many preventative measures as possible to curb or try and cure all forms of dementia before they take hold. We now know that 1/3 of our aging population will die with a form of Dementia and 1/6 of all woman will die with the most commonly known form of Dementia ---Alzheimer's," stated Dr. Ronald Klatz, President of the A4M, Sept. 25, 2017. "We all know healthcare isn't perfect. If we don't start addressing Dementia now, which is now a United States epidemic, caring for those effected with Dementia will soon become the single biggest cost of our healthcare system and become an unimaginable burden on the family, and loved ones that have to take care of the afflicted. We will all suffer along with our parents, our older brothers, sisters, colleagues, and friends as their minds decay. This is a problem bigger than Aids of the 80's and just as serious as Cancer, and Diabetes. As over 10,000 people a day, projected to go to 15,000 people a day, turn 65 in the United States, Dementia will soon be the #1 Health Risk, age related or not. Dementia is quickly the disease that will affect everyone in America, directly or indirectly. It's an Epidemic we really need to look at stronger, harder, and take as many preventative medicine type measures to try and halt, cure, or eradicate the Age Disease. Dementia is not just affecting a segment of the US population. It is attacking seniors, the fasted growing segment of the American population, at alarming rates," added Dr. Ronald Klatz.
"Dementia" is an umbrella term describing a variety of diseases and conditions that develop when nerve cells in the brain die or no longer function normally. The death or malfunction of these nerve cells, called neurons, causes changes in one's memory, behavior and ability to think clearly. In Alzheimer's disease, these brain changes eventually impair an individual's ability to carry out such basic bodily functions as walking and swallowing. Alzheimer's disease is ultimately fatal.
https://www.facebook.com/search/str/worldhealth+net+alzheimer+s+is/keywords_search
Source:
Dr. Ronald Klatz, DO, MD President of the A4M has 28,000 Physician Members, has trained over 150,000 Physicians, health professionals and scientists in the new specialty of Anti-aging medicine. Estimates of their patients numbering in the 100's of millions World Wide that are living better stronger, healthier and longer lives. http://www.WorldHealth.net
Alzheimer's Association. "2012 Alzheimer's
Disease Facts and Figures." Alzheimer's and Dementia:
The Journal of the Alzheimer's Association. March 2012;
8:131–168)
http://www.insidedementia.com/about-dementia/