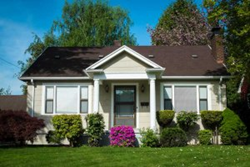 We provide win-win solutions to help homeowners get out of their sticky situations… like foreclosure.
Orlando, Florida (PRWEB) October 10, 2017
The concept "Sell My House Fast" gives homeowners the unique opportunity to take control of the sale of their family home – while avoiding some of the usual hassles that come with the traditional real estate sales process. By selling a home as is to Sell That Florida House, home owners can put all the stress behind them and move on to a new dwelling.
In the past, homeowners have had limited options when it came time to sell their house – one can either hire a realtor to do it, or can try to sell it themselves with a "for sale by owner" listing. However, neither of these solutions is ideal for most families.
A realtor will typically require home owners to invest in some serious renovations. Anyone who has ever undertaken a home improvement project knows these are often incredibly time consuming and very expensive – and even though they won't be enjoying the finished product, they still have to cover all of the renovation costs.
Realtors themselves will also come with a fairly high price tag. In return for their effort promoting a home and showing it to potential buyers, realtors expect a hefty commission. Selling your house fast with the help of a realtor doesn't come cheap.
Typically a home owner needs to adjust their schedule to accommodate open houses and showings, while making sure that the home is spotlessly clean for the entire duration of the process. Maintaining a pristine, clutter-free house is a near-impossible goal, but one that is necessary for a sale – but even then, it likely it won't happen quickly.
All of this might make listing the home a more attractive option – but that comes with another list of challenges. Since virtual strangers come into the home, a homeowner needs to figure out how to properly filter out potential buyers with solid financial backing from thieves, predators, or simply curious neighbors.
It's also important to have a working knowledge of the legal side of real estate. Insurance, inspections, warranties – these will all come up throughout the process of selling a home. And on top of that, home sellers need to figure out an appropriate asking price that is in line with the current market in the area, but also accurately reflects the value of the home.
With http://www.sellthatfloridahouse.com/ , a seller can sell the home as is to one of the country's leading homebuyers. They won't have to worry about hiring a realtor or listing the home themselves.
They won't have to pay for renovations, let strangers into their home, or pay a commission to a real estate agent. Sell That Florida House gives homeowners a cash offer along with a reasonable closing date – sometimes even within 24 hours.
http://www.sellthatfloridahouse.com/ ensures anyone can "Sell My House Fast" without the added stress.
Sell That Florida House
5415 Lake Howell Road #230
Winter Park, FL 32792