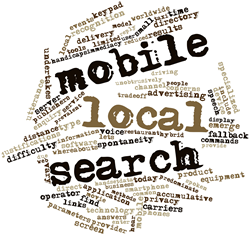 We're in the business of helping Cleveland small business owners get the most out of their digital marketing efforts.
Cleveland, OH (PRWEB) September 27, 2017
Expert search engine optimization firm Arkham SEO will partner with Flash Three Consultants, Cleveland's Next-Level PR and Communication Consulting Services, the companies announced today. This union will offer Greater Cleveland businesses a chance to boost their online platforms through increased site traffic and clarified content.
Since 2000, Arkham SEO has provided Cleveland SEO Services and Digital Marketing strategies for Northeast Ohio and Greater Cleveland area small businesses, as well as servicing partner agencies with Google Certified paid search campaign management and website optimization services. Arkham offers data-driven Search Engine Optimization, Digital Marketing, and Paid Search/SEM campaigns that improve visibility while driving quality leads to local merchant and business websites.
"What we do at Arkham SEO is very simple: We help business owners connect with potential customers," company Founder and President, Chris Loeser, remarked. "As a start-up, we understand what it means to have the desire to take a dream or a passion and bring it to life. For small business owners, they know what they want to achieve, they just lack the foundation and framework to get them there. That's where we come in. With our proven formula and step-by-step implementation process, these organizations increase their visibility and sales opportunities, which helps the small business owner grow and thrive."
In addition to a boost in site traffic, clients will receive targeted, specialized written content through Flash Three. President and CEO, Christopher Leo, explained: "It's pretty obvious to most people that if you have a website and nobody visits it, the scenario is a failure. But, many business owners don't think about the other side of the metaphorical coin. It doesn't matter if you have tons of visitors to your website if you fail to express who you truly are as a company. An audience that sees inferior content will be underwhelmed and forget about you."
That's where Flash Three seeks to help. Leo continued: "At its core, Flash Three seeks to take business owners wherever they want to go in life. In order to get there, however, business owners need to be able to articulate their vision. And so, we create, cultivate, and communicate that vision to the world."
Visit Arkham SEO (http://arkhamseo.com/) and Flash Three Consultants (http://flashthree.com/) for additional information.