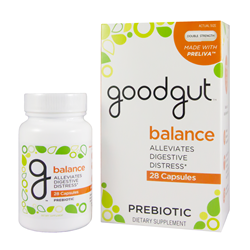 Digestive health changes can happen with ANY kind of travel...
(PRWEB) September 25, 2017
It's time for a vacation. The fall months are peak travel time and the perfect opportunity to share the joys of autumn with friends and loved ones. According to the American Automobile Association, this upcoming season is a "best kept travel secret" (with summer over, there are great deals for the taking—making October and November travel options especially attractive). Sixty two percent of families taking a fall trip will travel by highway – and by the time Thanksgiving rolls around, millions more (28 percent of all Americans) will have set off by air, road, boat or rail during the period between Labor Day and late November.
So, with weeks of travel still ahead of us for 2017, what toll does seasonal travel take on our bodies – and in particular on our immune and digestive systems? While many don't want to talk about tummy troubles, it's a fact that more than 2/3 of Americans surveyed deal with a sensitive stomach or digestive tract issues such as gas, bloating or diarrhea. And, it's also no surprise that the rigors of a schedule-crazed trek from shore to shore – often with family in tow – can wreck havoc on our systems.
The reason is clear: Science experts point to a very real Travel-Tummy connection based on proven science. Dr. Jochen Kumm, one of the principals behind Goodgut®, a new prebiotic designed to nourish good digestive bacteria and fortify the eco-system in our "bellies," cites a gold standard study from the MIT Committee that discusses the measurable impact that travel can take on our "microbiome" (the microorganisms in the human digestive tract that help us to digest food and keep our body working in top shape).
The study showed that within 48 hours of travel to foreign countries, our bodies often literally revolt (and according to AAA, one-third of all travel by Americans this fall season will be to international destinations). But Kumm said that microbiome changes can happen for any type of travel – especially when sleep schedules, type of food, and travel stress comes into play.
To help save the whole family from suffering from tummy woes this fall season, the Goodgut® brand's Rescue and Boost products have been shown to be effective in strengthening the protective barrier between the gut and the rest of the body, and helping to balance the digestive tract. And it has been shown to quickly alleviate the digestive distress that can put a damper on any getaway. This makes Goodgut® a handy and helpful tool for anyone looking to fortify "travel tummy" while on the road.
Goodgut® is available nationwide at select Walgreens, CVS, Meijer stores, and The Vitamin Shoppe – or online through Amazon.com. It works naturally – and most importantly, it is safe for children over 2 years of age. (Goodgut® has been proven to be effective at the highest standard of clinical science, having undergone a double-blind, peer-reviewed randomized clinical study.)
For more information, please visit http://www.goodgut.com.
About Goodgut®
Goodgut®, a line of first-in-class polyphenol-based prebiotic supplements, is a safe and natural solution that alleviates occasional diarrhea, upset stomach, gas and bloating. The breakthrough prebiotic, proven to be effective at the highest standard of clinical science and having undergone a double-blind, peer-reviewed randomized clinical study, nourishes beneficial digestive bacteria and helps to restore balance to digestive and immune health. Goodgut® is the flagship product line from Greenteaspoon, Inc., a Silicon Valley-based digestive health company established in 2011. Goodgut®—helping to keep your body in balance...no matter what life throws your way.
Media Contacts:
Jennifer Spoerri
Jennifer(at)BrandEcho(dot)com
415-563-2363
Jamie Douglas
Jamie(at)BrandEcho(dot)com
310-363-2772