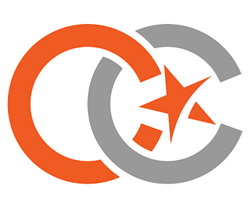 (PRWEB) October 10, 2017
We are happy to announce TheCelebrityCafe.com is back and better than ever!
TheCelebrityCafe is one of the early pioneers of the internet. The site opened its doors back in '95 when most people accessed "The Web" on a phone modem through their AOL accounts.
It's come a long way since then. In fact, the site has just completed the most significant update it has had in years.
Big changes in layout, mobile experience, graphics and mindset.
One of those significant changes is how the CelebrityCafe is interacting with its readers. In an ongoing shift to create joint ownership of the daily conversation with its readers, they have added a Share Your Scoop section. Whether it be a story idea, to follow up on, a guest post or a picture to share, this gossip and social news site wants to hear every idea out there.
Most importantly, TheCelebrityCafe is expanding the scope of its traditional content to new areas for a new kind of celebrity, including a whole new set of sections for the digital realm including online personalities, gaming, mixed and virtual reality.
The site is also restoring an emphasis on the traditional arts, but making sure to cover all the incredible new styles there are in dance, art and culture.
There will also be a real expansion of our coverage to include international celebrities and celebrity events -- not just those in the U.S.
A substantial introduction into the exploding universe of online and digital stardom is coming as well. Online personalities sometimes have a direct contact with 10 to 20 million fans and subscribers. YouTube star PewdiePie has a personal subscriber base of more than 55 million.
The site is moving aggressively into coverage for these new kinds of global stars, and with that coverage, with the intention of providing a massive marketplace for ideas, campaigns, clients, products and events.
In 22 years the organization has definitely had some ups and downs. Being created before social media and having life-long readers made change slow and put editorial and design ethos in a rut. There is a new management team in place whose overall concept is "The sky's the limit."
The new leadership is a breath of fresh air following some pretty rocky steps that culminated in the site being closed for the summer to address some deeply compromising technical issues. The worst of it was a malware and link hijacking infection.
Readers couldn't get on the site, writers couldn't write and it was a complete mess. It required a complete rebuild from the coding level up, and the new management team stepped in and started from scratch. Now they are excited to say it's all ready for the public again.
Thanks for bearing with the effort through the hardest part of the process.
The publishers, editors, writers and marketing development teams are eager to restore the good relations and vision that powered the site through the first 20 years. They are just as eager to fix these relations as they were to fix the horrible technical issues that shut the site down.
Veteran senior staff members Angela Corry and Michelle Tompkins will rejoin a forward and progressive team that looks to move celebrity coverage into the future.
The new Celebrity Cafe is a more interactive, mobile and expanded universe of platforms including 360 coverage, mixed and virtual reality platforms and an interactivity with a global audience.
What else is back? Contests! And our readers are looking for bunch of fresh and exciting prizes to win.
They are asking for the publicist community to give them challenges. Find new audiences for classic products, introduce new ones to a whole new kind of consumer.
We invite you to visit us at TheCelebrityCafe.com, check us out on Facebook, Twitter, Instagram, Google + and Pinterest, as well as sign up for our newsletter to get the content delivered straight to you. And stay tuned as we expand into the new areas of video, audio and tech!
Please send your pitches to staff(at)thecelebritycafe.com.